Easy vegan strawberry & mango cheesecake bars with a delicious granola crust. Gluten free and super easy to make! This recipe is also vegan- no excuse not to make it!
Just wanted to let you know that these awesome cheesecake bars are sponsored by my friends at One Degree Organics!
Well, if you haven't been able to tell, I have been on a vegan slash paleo cheesecake kick lately. Why?
Well, I am finishing up a Cookies, Brownies & Bars ebook with my girl Rachel at Bakerita (so naturally, we're throwing a few awesome recipes for cheesecake bars in there) and… it's SUMMERTIME!
That means I want to make all of the refreshing and fruit-filled treats. What I love most about scarfing down treats like these strawberry mango vegan cheesecake bars is how light they are.
I never feel anxious about how full I am after eating one of these. They're super refreshing due to the creamy and fluffy texture of the raw cashews inside.
I wouldn't be surprised if you felt like running a marathon after finishing these off. Seriously, you won't want to curl up in a ball on your couch. Phew.
More like this:
Paleo Vegan Berry Cheesecake Bars
Easy Vegan Raspberry Cheesecake
FOUR LAYERS THOUGH
These bars may look intimidating because they are so layers, but they are not… promise. Many of the ingredients you are using will be repeated a few times. The mango layer on top is optional, too. So is the strawberry layer.
In fact, you can just make the crust, the cashew cheese layer and either do the strawberry layer OR the mango layer. They'll taste just as fantastic as 3 layers. It really just depends on your preference.
I decided to do a combination of mango and strawberry because like I've already exclaimed… Summer is here. I find both strawberries and mangos to be quite refreshing and combined with the creamy cashews, it's a truly stunning combo!
These strawberry mango vegan cheesecake bars are currently sitting in my freezer, waiting for someone to come help and polish them off.
My hubby is not a huge fan of fruity "cheese" desserts, so I'm waiting for someone to offer up their bellies and come help me with the rest of these beauties.
I'm going to be heading to my parents for the 4th of July for a quaint, little family BBQ.
Tim is going to be working that day, and my mom decided to plan a last minute get together, so naturally I'm in. I do not say "no" to BBQ. Did I tell you guys that my mom went pretty much paleo? It was a very exciting day for me.
She's trying to cure some chronic ailments she has and is seeing a spiritual guru / nutritional specialist to help her along the way. I remember the day she told me it was happening, and I was all:
"Wow, mom so it wasn't enough for me to lead my example and nudge you the last 6 years… you had to here it from someone else, huh?"
Haha. I love pulling her leg. Anyway, I'm going to have to whip up another batch of these strawberry mango vegan cheesecake bars (I think it's safe to assume our current batch may be gone by then) and share these with my family. I'll have to update you on what they think! ????
Did you see how I made these with a granola crust? It ends up really making for a great texture in the crust.
I've been a huge fan of One Degree Organics for quite some time now. I discovered a few of their granolas at my local Sprouts years ago, and my sister and I are obsessed.
Once the opportunity to start working with them had presented itself, I was ecstatic. For real. Their products are the real deal.
I urge to go check out their store locator and see if you can get your hands on their stuff. Lucky for you, I'll be coming out with a few more recipes featuring their gluten free flours & cereals… so stay tuned for those.
It's time…
These are going to become a Summer treat staple at your house, I can assure you. Feel free to get wild with the fruit you use. You can use any freeze dried fruit and any frozen fruit for the topping. Get wild, mk?
This post is sponsored by the lovely folks at One Degree Organics. Thank you for allowing me to continue creating such incredible content by supporting relationships with incredible brands and companies that The Movement Menu enjoys working with! Opinions will always remain 100% my own!
Strawberry Mango Vegan Cheesecake Bars
Easy vegan strawberry & mango cheesecake bars with a delicious granola crust. Gluten free and super easy to make! This recipe is both vegan and gluten free- no excuse not to make it!
Print Recipe
Pin Recipe
Rate Recipe
Ingredients
Instructions
Preheat the oven to 325 degrees Fahrenheit and adjust the oven rack to the middle position. Line an 8x8' baking dish with parchment paper and set aside.

In the bowl of a food processor (or high speed blender), pulse together all of the crust ingredients. Press into the bottom of the baking dish evenly. Bake at 325 degrees Fahrenheit for 12-15 minutes, until golden brown. Place in the freezer.

Pulse together all cashew cheese layer ingredients. You can do this in the bowl of a food processor a high-speed blender (my recommendation.) Process this mixture for about 1 minute, until it looks smooth and creamy. Pour this mixture on top of the prepared crust. Tap on the counter a few times to release any air bubbles and smooth over with an offset spatula. Place in the freezer to set while making the next layer.

Rinse out the bowl of your processor or blender and dry it. Combine all of the strawberry cheese layer ingredients until it looks smooth and creamy (like the previous layer.) Add this layer on top of the cashew cheese layer. Tap on the counter a few times to release any air bubbles and smooth over with an offset spatula. Place back in the freezer.

Rinse out and dry your bowl again and combine the mango topping ingredients together. Add this *as the final layer* and smooth over the top with a spatula again. Cover these with plastic wrap & place them to set in the freezer overnight. Cut into 12 squares with a wet & hot knife.

Store leftovers in the freezer for up to one month. Let bars thaw at room temperature for about 20 minutes before serving.
Notes
Be sure to bring all of your filling ingredients to room temperature before you begin. Otherwise, your filling will not be smooth!
Nutrition
Serving:
1
bar
|
Calories:
612
kcal
|
Carbohydrates:
70
g
|
Protein:
9
g
|
Fat:
35
g
|
Saturated Fat:
19
g
|
Sodium:
11
mg
|
Potassium:
827
mg
|
Fiber:
8
g
|
Sugar:
44
g
|
Calcium:
69
mg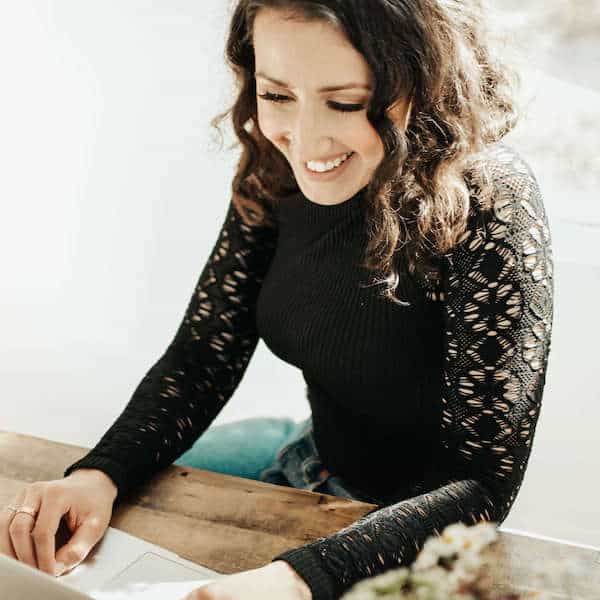 Hi! I'm Monica – recipe developer, matcha addict and lover of all things chocolate, kombucha and any & all puns. I am also the blogger, real food lover, & bonafide hustler behind the blog 'The Movement Menu.' I'm so excited to welcome you to my happy space, where my appreciation of creative recipes and healthy & mindful eats come together to inspire you to live a healthy, balanced life.