These paleo vegan berry cheesecake bars are the most perfect treat: lightly sweetened with a creamy cashew center and nutty crust. These easy to make bars are healthy and full of all the healthy fats- yum!
BARS FOR YOU and BARS FOR ME
You're not really going to want to share any of these cheesecake bars. However, I'd recommend trying to be kind in your heart anyway.
If a friend of yours comes over and sees them hanging out in the freezer, be a kind soul and let them have a nibble. I know it's hard, but I have a little faith in you.
I'm totally kidding, by the way. You don't need to share any food you don't want to share. That's how things go down at my house. Tim eats all of the things.
If there is something absolutely delicious that I have made (and don't want him to touch), I need to hide it and mis-label it so he doesn't even think twice about touching it. Let that be our little secret, okay?
Seriously, he's a garbage disposal. A handful of you have seen him eat, and I know you have been stunned. I've asked you to pick up your jaw off the floor multiple times… imagine him with these Paleo Vegan Berry Cheesecake Bars. It's like that x 500.
What do you guys think of me starting to do recipe videos? I've been thinking about it for so long but never really had the patience to start learning from scratch.
A good friend of mine who is a videographer offered to come help me with my first few, which really catapulted me into thinking it would be fun to do long-term *and not just that once!*
Unfortunately, she lives in L.A. though, and that's just too much of a trek.
SEATTLE BOUND!
Where am I off to? Seattle! Tim's heading to Vietnam for 10 days and taking it back to his roots, while I go visit one of my besties. We've never been apart for longer than 3, and I'm already feeling severely anxious and upset.
I made him download WhatsApp, Voxer and a few others so I can get a hold of him, on multiple different platforms, about 14 times a day. Gosh, I'm really the worst.
Moving on from my anxiety though and back to these fabulous cheesecake bars…
They're so delish! I love the berry-filled jam I've spread on top. That and the pistachio flour in the crust is what really sends these Paleo Vegan Berry Cheesecake Bars over the top.
They're so creamy and perfectly balanced with fresh squeezed lemon juice in the cashew filling and just lightly sweetened with dates and coconut flakes- perfect!
I wish I could bring some of these Paleo Vegan Berry Cheesecake Bars to my friend Maria that I am visiting in Seattle. When she used to live here, I'd bring her and her family baked goods all of the time.
Around the holidays, I made sure to bring something chocolaty over each time I visited. That family obviously loves to hate me… and loves to love me. Both.
I can't wait for you to try this recipe. They will keep in the freezer in an airtight container for up to 4-6 weeks, so don't feel like you need to eat them all in one sitting. Even though you may want to.
CONTROL YOURSELF, please.
Or don't, hehe ????
More cheesecake recipes you may like...
No Bake Vegan Pumpkin Cheesecake
Gluten Free & Vegan Strawberry Cheesecake
Strawberry Mango Vegan Cheesecake Bars
Paleo Vegan Berry Cheesecake Bars
These paleo vegan berry cheesecake bars are the most perfect treat: lightly sweetened with a creamy cashew center and nutty crust. These easy to make bars are healthy and full of all the healthy fats- yum!
Print Recipe
Pin Recipe
Rate Recipe
Ingredients
Topping
3/4 - 1

cup

your favorite fruity jam or preserves

depending on how sweet and fruity you want them! I used 1 cup!
Instructions
Prepare the filling first. After the cashews have finished soaking, rinse them in cold water and drain. Set aside. Line an 8x8" baking dish with parchment paper and set aside as well.

In the bowl of a food processor, combine the pistachio flour with the coconut oil. Pulse until combined. Add the rest of the crust ingredients and pulse a few more times. *If you are not using pistachio flour, pulse the walnuts with the dates first. Then, add the rest of the ingredients. Pulse for about 30 seconds until everything is well combined.*

Transfer the mixture into the parchment lined baking pan. Use an offset spatula or some warm water and your fingers to evenly press it across the bottom and slightly up the sides.

Rinse and dry the bowl of the food processor. Add all of the filling ingredients and pulse for 45 seconds to 1 minute until everything is smooth and creamy. Pour the filling into the crust. Place in the freezer to set for about 30 minutes.

Once the filling has slightly set, add the jam. Evenly spread it over the top and place the cheesecake back into the freezer to set for another 3-4 hours. After it has set, carefully remove them and cut them into slices. Enjoy after they've sit out for about 10 minutes to defrost!
Notes
Be sure to bring all of your filling ingredients to room temperature before you begin. Otherwise, your filling will not be smooth!
Nutrition
Serving:
1
bar
|
Calories:
221
kcal
|
Carbohydrates:
25
g
|
Protein:
4
g
|
Fat:
15
g
|
Saturated Fat:
7
g
|
Sodium:
41
mg
|
Potassium:
168
mg
|
Fiber:
2
g
|
Sugar:
15
g
|
Calcium:
17
mg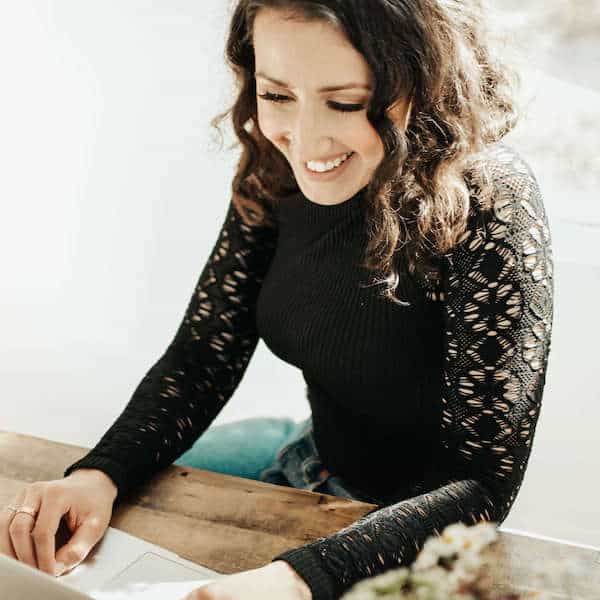 Hi! I'm Monica – recipe developer, matcha addict and lover of all things chocolate, kombucha and any & all puns. I am also the blogger, real food lover, & bonafide hustler behind the blog 'The Movement Menu.' I'm so excited to welcome you to my happy space, where my appreciation of creative recipes and healthy & mindful eats come together to inspire you to live a healthy, balanced life.