Oh boy, are these easy Whole30 lettuce wraps delicious! Paleo, healthy and oh so simple to make! A perfect balance of healthy fats and protein for a low carb, Whole30 friendly lunch or dinner menu item!
I've been on a quest lately to bring you super healthy, Whole30 compliant recipes that are packed full of flavor. That way, you won't even realize you're "missing out" on all the other food you used to eat. This recipe is the perfect example of turning that idea into reality.
These Easy Whole30 Lettuce Wraps are insanely delicious. I've created a super flavorful, but lean, grass-fed ground beef meat mixture for you.
The cilantro filled, cashew based sauce for the topping is just incredible. Once you pair the two together in a fresh piece of lettuce, you're going to be over the moon.
You'll start bragging to all your friends about how awesome your Whole30 is. Just watch and see!
VEGAS BOUND
It's been a dang near crazy week. We are heading to Vegas on Thursday morning for my sister's 21st, and I've been working my tush off.
Aside from food blogging, I do a lot of freelance work, and it's been kind of nuts trying to get ahead of schedule. Luckily, we are only gone for 3 days, and I'll be getting everything in order all of next week.
This is why recipes that are super quick and easy to throw together have been saving me this week. I have 2 pounds of this grass-fed ground beef mixture waiting for me in the refrigerator, and I know it will be my go-to lunch or dinner until we leave. I may even throw it on some rice after a workout. Whoop whoop, I'm so crazy… I know!
I've been very lucky to partner with an incredible company from my hometown Chicago: PRE Brands for this recipe. They carry grass-fed beef products that are of impeccable quality and do NOT break the bank.
Did you hear me? They are affordable! I started jumping for joy when I found out about this company through a friend.
There is no better quality meat that I'd rather create easy Whole30 lettuce wraps with… than these guys!
They have an array of different beef products, ranging from THREE different types of grass-fed ground beef, to steaks and burger patties… woo!
You can order their beef on Amazon Fresh or pick it up at a local store if you're lucky enough… just use their store locator!
The 3 C's
The flavors infused into the grass-fed ground beef in these easy Whole30 lettuce wraps are DIVINE. I've discovered how much of a difference it makes incorporating fresh herbs really makes. Also, anything that has coconut aminos in it, is going to be (without a doubt) delicious.
The triple C sauce is fan-freaking-tastic, too. Just wait until it's in your mouth. What is it? Well…
CASHEW
CILANTRO
CURRY
You're going to be drooling for more. When my hubby first tried it, he was like: "What is this hummus-like creation but so much better?!"
Not hummus, babe. NOT hummus. No beans in there. The roasted cashew base really emphasize and hone in on the fresh flavors from the cilantro. I added some curry paste, too. Just trust me. You're going to LOVE IT!
This post is sponsored by the lovely folks at PRE Brands. Thank you for allowing me to continue creating such incredible content by supporting relationships with incredible brands and companies that The Movement Menu enjoys working with! Opinions will always remain 100% my own!
Easy Whole30 Lettuce Wraps
Easy Whole30 Lettuce Wraps. Paleo, healthy and oh so simple to make! A perfect balance of healthy fats and protein for a low carb, Whole30 friendly lunch or dinner menu item!
Print Recipe
Pin Recipe
Rate Recipe
Ingredients
Lettuce
1

box

organic butter lettuce

washed and dried
Instructions
Meat
In a large frying pan over medium-high heat, melt 2 tablespoons of fat. Once it has melted completely and the pan is hot, add the ground beef. Continuously stirring, cook the meat until it is brown throughout. Remove from heat, strain the fat and transfer to a mixing bowl.

Stir in the rest of the ingredients for the meat and set aside.
Sauce
Add the all of the sauce ingredients into the bowl of a food processor or high-speed blender. Blend until completely smooth and creamy. Taste and adjust as needed, adding more coconut milk if needed and it is too thick. This can be saved and store in the refrigerator for up to one week.
Assembly
Assemble the wraps. In a leaf of butter lettuce, spoon out a few tablespoons of ground beef and top off with a few drizzles of Triple C Sauce. Serve warm and enjoy!
Notes
You can alternatively make this recipe with ground chicken or pork!
Nutrition
Serving:
1
serving
|
Calories:
499
kcal
|
Carbohydrates:
16
g
|
Protein:
22
g
|
Fat:
39
g
|
Saturated Fat:
16
g
|
Cholesterol:
90
mg
|
Sodium:
673
mg
|
Potassium:
462
mg
|
Fiber:
1
g
|
Sugar:
8
g
|
Calcium:
41
mg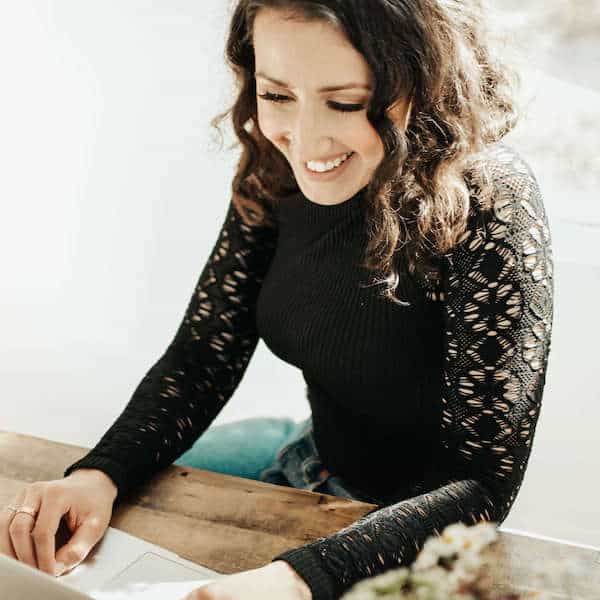 Hi! I'm Monica – recipe developer, matcha addict and lover of all things chocolate, kombucha and any & all puns. I am also the blogger, real food lover, & bonafide hustler behind the blog 'The Movement Menu.' I'm so excited to welcome you to my happy space, where my appreciation of creative recipes and healthy & mindful eats come together to inspire you to live a healthy, balanced life.