This easy, healthy and best paleo granola bars recipe is the perfect snack to send your kids back to school with! They are loaded up with all kinds of nutritious ingredients, packed with protein and are loved by both children and adults. Yum!
Just wanted to let you know these paleo granola bars are sponsored by my friends over at Vital Proteins!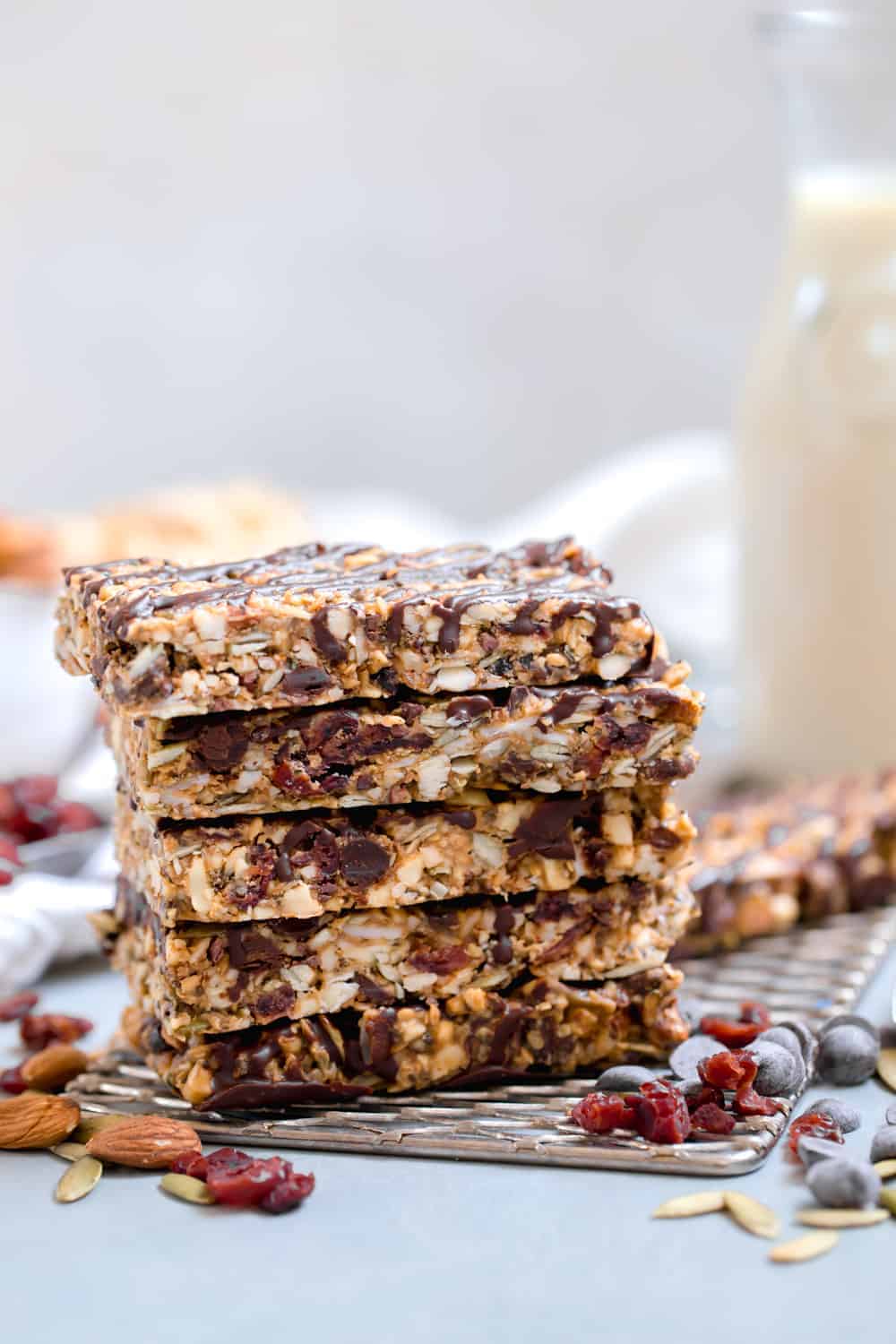 Can you believe it's already time to head back to school?! Boy, do I miss this time of the year as a child. I remember getting so excited to see all of my friends again and show off my new binders and notebooks to my class.
I also remember my mom feeling very stressed out and scrambling around trying to prepare me for my first day back. We had to go back to school shopping, as I seem to recall being provided with lengthy "to purchase" lists from my impending teacher.
If only I could go back in time and share this recipe with my mom... oh, I don't know... 15 years ago.
It would've saved her from buying those awful store-bought granola bars that are simply loaded up with sugar without having any real *positive* nutritional value.
These paleo granola bars are primarily made up of nuts and seeds, but they have an additional BONUS protein source added to them from collagen peptides.
To find out more about what collagen peptides are, click here!
If you'd like to learn about the benefits of collagen intake and discover some collagen infused beverage recipes, click here!
I knew I wanted to add collagen peptides to the granola bars as soon as I started mixing them up. The additional collagen would add 24 grams of protein to the recipe and help with keeping the bars sturdy and stuck together.
One of my favorite things about this recipe is how creative you can get with your add-ins.
If you aren't really into pumpkin seeds, use sunflower seeds instead. Not a huge fan of cranberries? Throw in some dried cherries or blueberries!
You really can't go wrong.
Have you happened to virtually meet our new daughter Sophie on Instagram? I took a bit of a maternity leave but couldn't help but share plenty of photos and videos in the meantime.
She has been such a beaming light in our lives, I cannot believe I have lived this long without her.
I absolutely plan on sharing my birth story and doing a big nursery reveal very, very soon. With her becoming such a huge part of my life, I know I'll be creating a lot of content having to do with her 🙂
If there is absolutely anything you'd like for me to share, please don't be shy. I am an open book and have no qualms answering any and all of your questions.
Nothing is off limits, seriously. But let's get back to these fabulous paleo granola bars... just for now.
I decided to add a combination of both nuts and seeds to this recipe. I did this because of both taste and texture preferences I have. As I mentioned earlier, you can swap out some of the nuts/seeds if you'd like.
The end result just needs to be something quite sticky that will firm up in the refrigerator. You truly cannot be disappointed when it comes to making these granola bars.
Have I yet mentioned that each bar comes boasting with 23 grams of protein? How insane is that?!
You can confidently send your little one to school with one of these packed in their lunchbox and know they'll at least get those 20+ grams of protein in and enjoy the taste, too.
Be sure to test these granola bars out with your kiddos. If you don't have any, that's even better. You'll get to have them all to yourself.
Who likes to share delicious things? Not me.
I'd be happy to have a whole pan of these to enjoy myself. Luckily, our daughter doesn't have teeth yet. Hehe.
This post is sponsored by the lovely folks at Vital Proteins. Thank you for allowing me to continue creating such incredible content by supporting relationships with incredible brands and companies that The Movement Menu enjoys working with! Opinions will always remain 100% my own!
More recipes you may like...
The Best Paleo Granola Bars
This easy, healthy and best paleo granola bars recipe is the perfect snack to send your kids back to school with! They are loaded up with all kinds of nutritious ingredients, packed with protein and are loved by both children and adults. Yum!
Print Recipe
Pin Recipe
Rate Recipe
Instructions
Line an 8x8" baking dish with parchment paper and set aside.

Combine all of the dry ingredients together in the bowl of a food processor until chopped up and mixed thoroughly. Set aside.

In a small saucepan, add coconut oil, almond butter and maple syrup. Heat on low and stir until the nut butter melts and the mixture looks pourable but still thick. Remove from the heat and stir in the vanilla extract.

Transfer the dry mixture into a large bowl. Stir in the wet mixture and mix well until everything has been coated evenly.

Transfer the mixture into the pan. Press down with the bottom of a glass cup or jar to pack it into the bottom of the pan to create an even base.

Place in the refrigerator to set overnight. Cut into 8 bars with a sharp knife and enjoy. These will keep in the refrigerator for up to 10 days.
Notes
You can get as creative as you'd like with what kind of nuts and seeds you use! Feel free to use a different dried fruit than cranberries as well.
Nutrition
Calories:
409
kcal
|
Carbohydrates:
23
g
|
Protein:
12
g
|
Fat:
33
g
|
Saturated Fat:
11
g
|
Cholesterol:
1
mg
|
Sodium:
14
mg
|
Potassium:
371
mg
|
Fiber:
6
g
|
Sugar:
11
g
|
Calcium:
141
mg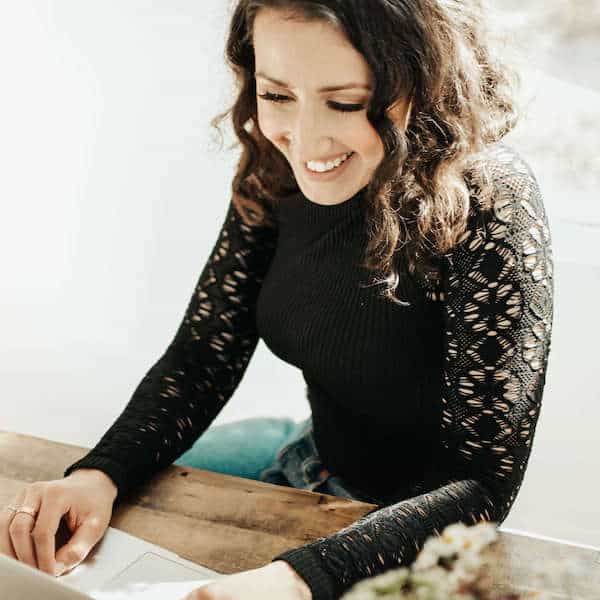 Hi! I'm Monica – recipe developer, matcha addict and lover of all things chocolate, kombucha and any & all puns. I am also the blogger, real food lover, & bonafide hustler behind the blog 'The Movement Menu.' I'm so excited to welcome you to my happy space, where my appreciation of creative recipes and healthy & mindful eats come together to inspire you to live a healthy, balanced life.