What if I told you that making these homemade strawberry marshmallows is one of the easiest desserts you can make?! They are refined sugar free and the perfect go-to snack or yummy treat!
I have become utterly obsessed with making every flavor of marshmallow possible. Today, I bring to you: Chocolate drizzled STRAWBERRY marshmallows. Can you believe how heavenly these pillows of love look?
They are the perfect accompaniment to the Valentine's Day holiday coming up right around the corner! If you want to surprise your loved ones with a special treat, look no further.
Would you believe me if I told you they couldn't be easier to make and taste about ten million times more delicious than any store bought marshmallow? I have not used store bought marshmallows in years, since discovering how truly magical marshmallow making is!
You only need a few tools and a handful of ingredients, and you will be well on your way to marshmallow making kingdom. I'm pretty sure these strawberry marshmallows are my favorite flavor that I have made so far. There is something so light and refreshing about them; I couldn't seem to put them down.
What's even better is that the flavor options are truly endless. Since I incorporated the use of freeze-dried strawberries in this batch, you can buy any type of freeze-dried fruit you like and turn them into marshmallows.
Have at it, seriously. You will be in awe of the possibilities and flavor combinations.
My three biggest tips when making marshmallows are:
Invest in a candy thermometer. You can absolutely eyeball the mixture on the stovetop, but why second guess yourself when there is a fool-proof way to reach the BEST flavor and texture with one, easy-to-use and affordable tool?
Use a large and tall saucepan. When cooking the marshmallow mixture, it will bubble up and foam a lot. It will absolutely overflow in a regular saucepan. Make sure you are using one similar to this!
Be quick on your feet. The only difficult part of this process is being quick enough when transferring the mixture to your stand mixer and transferring the marshmallow creme to a baking dish to set. I cannot stress enough how quick you need to be after the marshmallow creme is done whipping, when transferring the mixture to the pan. It will start to set immediately, so be sure to have everything prepared and within an arm's reach. This will ensure the marshmallows are smooth all over and symmetrical.
The chocolate drizzle really brought the strawberry marshmallows to another level of awesomeness; in fact, it was a level I didn't think could be reached.
If you're not a huge fan of dark chocolate, you can absolutely leave it off but it sure makes for a stunning presentation!
This recipe is perfect for a gift! Go ahead and pin it for later if you have a special occasion or birthday coming up. You can thank me later!
SaveSave
Instructions
Lightly grease an 8-inch square pan and line it with parchment paper. Leave enough length on both sides so you can easily use the extra paper as handles when removing the marshmallows from the pan.

To crush the freeze-dried strawberries, grind them in a clean spice/coffee grinder until it turns into a powder. Combine the arrowroot flour and 1 tablespoon of the strawberry powder together in a small bowl. Set the rest of the strawberry powder aside, next to the mixer. Lightly sift half of the arrowroot flour/strawberry powder mixture into the bottom of the pan. Set aside.

Add ½ cup of the water into the bowl of a

stand mixer

. You can alternatively use an

electric hand mixer

and a large bowl; it will take an extra couple of minutes to reach the desired consistency. Sprinkle the powdered gelatin evenly over the water. Lightly stir to combine, and leave the gelatin to bloom while you continue prepping.

In a large and tall saucepan, combine the remaining ½ cup of water, maple syrup, honey and salt. Bring the mixture to a boil over medium-high heat. Make sure you keep a close eye on it, as it tends to foam up pretty quickly. (This is why using a very

tall saucepan

is helpful!) Place a

candy thermometer

into the saucepan and continue boiling until the temperature reaches 240°F (114°C). This will usually take around 12-14 minutes after it first boils.

Remove from heat, and immediately fit a whisk attachment to your stand mixer. Turn the mixer on medium-low speech, while simultaneously and steadily pouring in the syrup mixture. Make sure you cover all of the gelatin with it, so it can melt. After the syrup has been incorporated, turn the mixer up to high and continue beating until the mixture has more than doubled in volume and the marshmallow is slightly cool to the touch. This will take anywhere between 6-8 minutes. If you are using a hand mixer to do this, the process will take slightly longer. To ensure the marshmallow is done, turn off the mixer and lift up the whisk. What should happen is the marshmallow cream should slowly fall off the whisk attachment, a lot like lava. Next, beat in the vanilla and the freeze-dried strawberry powder until combined.

Immediately and quickly transfer the marshmallow to the prepared square pan. Quickly smooth over the top with an offset spatula, making sure the top layer is even. Dust with the rest of arrowroot/strawberry powder mixture.

Leave the marshmallow cream uncovered in order to set for at least 3.5-4 hours. Carefully lift the marshmallows, using the handles you created with the excess parchment paper, up and out of the baking dish. Cut them into your desired size and toss in a colander with a little bit more arrowroot flour, so they are lightly coated. Make sure you shake off the excess flour well. If you are not using these marshmallows within 1 day, store them in an airtight container in the freezer for up to 1 month. When ready to use, let them defrost at room temperature for 2 hours.

To prepare the chocolate drizzle, melt the chocolate chips with the coconut oil in the microwave or using a double boiler method. Drizzle the marshmallows with the chocolate and let set for 15-20 minutes before eating.
Notes
This will make roughly 30-40 marshmallows, depending on how large you cut them. You can store the marshmallows in an airtight container in the freezer for up to 1 month. Eat them within 1 day of making them or store them in the freezer.
Nutrition
Calories:
61
kcal
|
Carbohydrates:
13
g
|
Protein:
1
g
|
Fat:
1
g
|
Saturated Fat:
1
g
|
Cholesterol:
1
mg
|
Sodium:
4
mg
|
Potassium:
41
mg
|
Fiber:
1
g
|
Sugar:
11
g
|
Calcium:
13
mg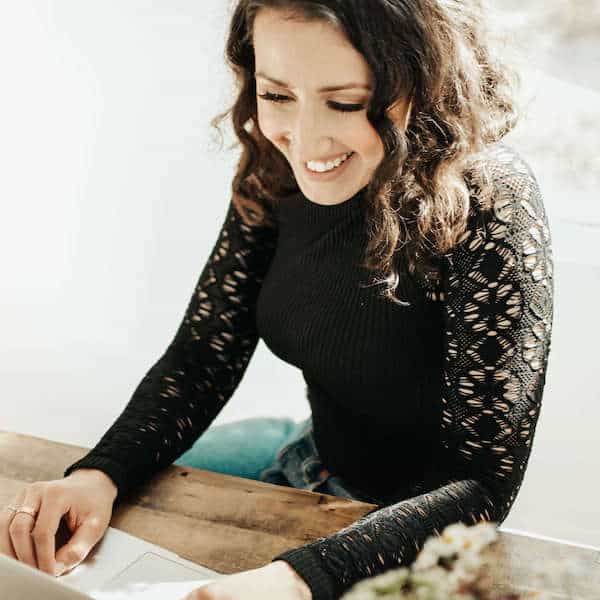 Hi! I'm Monica – recipe developer, matcha addict and lover of all things chocolate, kombucha and any & all puns. I am also the blogger, real food lover, & bonafide hustler behind the blog 'The Movement Menu.' I'm so excited to welcome you to my happy space, where my appreciation of creative recipes and healthy & mindful eats come together to inspire you to live a healthy, balanced life.