These spinach bone broth waffles are loaded up with all kinds of healthy fats, fiber, protein and vitamins. This recipe is perfect for baby-led weaning but will also be enjoyed by the adults in the family! They are gluten free, dairy free and absolutely fabulous!
These waffles are sponsored by the awesome folks at Bob's Red Mill!
Did I really add bone broth to these waffles?
I sure did. And for good reason, too... let me fill you in.
From all of the research I have done over the past several months (since our journey with baby-led weaning began), it has become apparent to me how beneficial it is for our little one's to get in plenty of: fiber, healthy fats & adequate protein.
This isn't always easy, and sometimes we need to get a bit creative.
Sophie was very much into the homemade meat purees I was making for the first few months. Now, they are a bit touch and go.
I thought it would be fun to make something more FUN to eat and a bit more palatable but still filled with all of the important nutrients she needs to nourish her brain and body.
I decided to use bone broth in the batter because it giver her an extra protein boost, supports digestive health, and boosts immune function (source.) Sounds like a big win, yeah? 🙂
This is officially the first recipe I have published on my site that is meant for babies and toddlers. It's pretty exciting, and it brings me a TON of joy being able to share my creations like this.
I realized pretty soon after creating it for babies and toddlers, that the rest of the family loves it, too.
I decided to rephotograph the waffles about a year later, and boy are they awesome.
They may not SOUND good, but just trust me. You are going to love how jam-packed of nutrients they are! 🙂
What can I substitute for the bone broth?
You can instead use a non-dairy milk with a thin consistency. I'm thinking something like:
Unsweetened almond milk
Cashew milk
Coconut milk
I wouldn't use canned coconut milk though because that will completely alter the texture of the waffles, and the batter will turn out too thick.
Do not substitute chicken/beef broth for the bone broth because that will alter the flavor greatly. Bone broth is not as sodium-forward and offers a lighter taste but more nutrient-dense punch than chicken or beef broth.
What about the flaxseed meal? Is it necessary?
Here is the dealio. I absolutely love flaxseed meal, and it is absolutely perfect in these bone broth waffles.
It is a wonderful binder in baked goods, and it brings a ton of fiber to the table.
Whenever Sophie is feeling a little constipated, I make her a homemade pear and flaxseed puree. That *always* does the trick, so I'm a firm (haha) believer in using a little bit of flaxseed here and there (whenever you can!)
Flax seeds also contain a very high amount of plant-based omega-3 fatty acids, which is imperative for healthy brain function and proper development.
Oh, and a big bonus- they just so happen to be the cheapest when you compare them to hemp seeds and chia seeds. Let's save a few dollars here if we can, yeah? 🙂
Can I use something instead of cassava flour?
You can use regular flour. You can alternatively use almond flour, too. All you need to do is keep an eye on the consistency of the batter.
You want it to be pourable but thick. I would add about 1/4 cup of flour at a time if you are substituting and just watch the batter.
I created these spinach & bone broth waffles using cassava flour because I wanted it to be gluten free and nut free. If you are unsure if your little one can tolerate nuts yet, you don't need to worry about it with these waffles.
Another great benefit of using cassava is that it has a very fine texture. You don't need to worry about the batter getting clunky or lumpy.
The flavor is completely neutral, too! A lot of wins here 🙂

Well, what are you waiting for? If you are new to baby-led weaning or if you're a seasoned-pro and have a toddler or three, these waffles are perfect for you and your family.
My husband cracks jokes (but seriously) wants to know when the next time I'm making them will be.
I'm not sure who gets to eat more of the bone broth waffles... Tim or Sophie. Sigh.
More paleo waffle & pancake recipes like this:
Coconut Flour Pumpkin Pancakes
Spinach Bone Broth Waffles
These spinach bone broth waffles are loaded up with all kinds of healthy fats, fiber, protein and vitamins. This recipe is perfect for baby-led weaning but will also be enjoyed by the adults in the family! They are gluten free, dairy free and absolutely fabulous!
Print Recipe
Pin Recipe
Rate Recipe
Ingredients
1 1/2

cups

cassava flour

2

teaspoons

baking powder

1/2

teaspoon

kosher salt

1/2

teaspoon

cinnamon

2

ripe bananas

3

organic eggs

at room temperature

1

teaspoon

pure vanilla extract

1/4

cup

ghee

or coconut oil, melted

3

large handfuls

spinach

3

tablespoons

flaxseed meal

see notes

1 1/2

cups

bone broth

see notes
Instructions
In a food processor high-speed blender, combine all of the ingredients together on high until smooth and creamy throughout.

Heat up about 1 tablespoon of extra oil on a waffle griddle, pour in a ladle of batter and cook until down on both sides! Times will vary depending on your waffle iron, just watch them closely.

You can also make pancakes and cook them a few mins each side. Serve warm or right out of the refrigerator. They make great vessels for nut butter, yogurt, spreads, etc. You can serve them plain though, and they are fabulous!
Notes
Feel free to use chia seeds or hemp seeds instead of flaxseed meal if you don't have access to it. However, I do recommend using flax if you can as it's great for their bowel movements!
Instead of bone broth, you can use a thin non-dairy milk. I recommend using bone broth if possible as it will boost this recipe with extra collagen, amino acids and protein.
The waffles freeze very well! Just stick them in between some small parchment squares and layer them in some Tupperware. They will defrost quickly at room temperature.
Nutrition
Calories:
407
kcal
|
Carbohydrates:
54
g
|
Protein:
11
g
|
Fat:
17
g
|
Saturated Fat:
8
g
|
Cholesterol:
152
mg
|
Sodium:
395
mg
|
Potassium:
636
mg
|
Fiber:
4
g
|
Sugar:
9
g
|
Calcium:
211
mg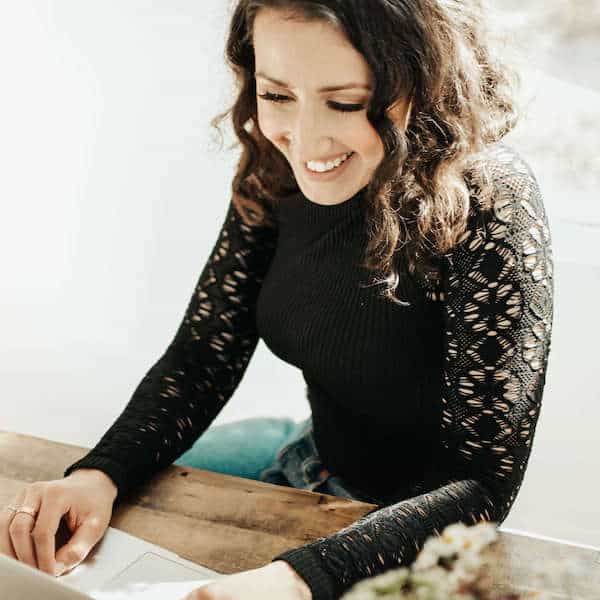 Hi! I'm Monica – recipe developer, matcha addict and lover of all things chocolate, kombucha and any & all puns. I am also the blogger, real food lover, & bonafide hustler behind the blog 'The Movement Menu.' I'm so excited to welcome you to my happy space, where my appreciation of creative recipes and healthy & mindful eats come together to inspire you to live a healthy, balanced life.