This decadent, fudgy and crunchy Healthy Holiday Bark has all the fix-ins: roasted pumpkin seeds, creamy dark chocolate and a delicious matcha swirl. It's an quick & easy, paleo, vegan and allergen friendly holiday treat!
Just letting you know that this Healthy Holiday Bark is sponsored by the awesome folks at Enjoy Life Foods!
It's been a crazy couple of days. Holiday baking has been in full swing since the beginning of December, and I was super excited to finally make something that didn't require any time in the oven.
This Healthy Holiday Bark was immediately a hit at my house. The first batch I made, I didn't make enough of it, so I wasn't a fan of how thin it turned out. My husband was on the couch, watching this all happen, and he was the first to pick up the [bark] pieces…
with his mouth.
THE ULTIMATE FLAVOR COMBO
Works for me.
He's so supportive…
with his mouth.
But seriously, this Healthy Holiday Bark was a total slam dunk. I was trying to come up with a funky flavor combination that would really bring out the holiday spirit in every one who tried it.
The combination of the decadent dark chocolate, with the crunchy pumpkin seeds and creamy matcha drizzle is THE best. I decided to add some flaked coconut as well for some extra texture and deliciousness.
Have you already seen my Cashew Butter Fudge recipe? It's so easy to make and comes packed with the absolute best ingredients! I have a batch of it, waiting in the freezer for us to snack on. Between the fudge and the Healthy Holiday Bark, our freezer is looking like a gold mine at the moment.
If you're wanting to check out some more holiday treats, I've got you covered as well. For instance, you can take a peek at:
Peppermint Marshmallows & Hot Chocolate
Vegan Dark Chocolate Caramel Cups
CHOCOLATE PACKAGES IN THE MAIL
I actually wish I could invest in some hefty coolers so I could start sending this Healthy Holiday Bark to friends in different cities and states. It would make the perfect gift for anyone who loves chocolate.
In fact, if you're planning any Holiday get togethers, be sure to whip this up and bring it for your fellow friends and/or family members. They will absolutely love it.
Speaking of love. I can't wait for this weekend to come. Some of my best friends (who live FAR away from me) will be in town, and we are all making plans to see one another. I can't wait to see them and rekindle our friendships with chocolate and matcha ????
This post is sponsored by the lovely folks at Enjoy Life Foods. Thank you for allowing me to continue creating such incredible content by supporting relationships with incredible brands and companies that The Movement Menu enjoys working with! Opinions will always remain 100% my own!
Healthy Holiday Bark
This decadent, fudgy and crunchy Healthy Holiday Bark has all the fix-ins: roasted pumpkin seeds, creamy dark chocolate, and a delicious matcha swirl. It's a quick & easy, paleo, vegan and allergen-friendly holiday treat!
Print Recipe
Pin Recipe
Rate Recipe
Ingredients
Instructions
Line a large baking sheet with parchment paper or a silicone baking mat. Set aside.

Using a double boiler or a glass bowl in the microwave, melt the chocolate chips and coconut oil together. Stir in the coconut milk. Set aside.

In another small bowl, whisk together the matcha drizzle ingredients. Set aside.

In a medium frying pan, add coconut oil and coat the bottom. Add the pumpkin seeds. Toast on the stove for 10-15 minutes until they begin to turn golden brown and start making a popping noise. Add the pumpkin seeds to the chocolate mixture.

Pour chocolate and pumpkin seeds mixture onto the prepared baking sheet, spreading with a rubber spatula into a smooth layer.

Drizzle the matcha mixture over the base. Sprinkle coconut flakes over the top. Transfer to the freezer to set for at least 30-45 minutes.

Cut into triangles or squares and serve directly from the freezer.
Notes
This recipe would also work with sunflower seeds instead of pepitas.
Nutrition
Calories:
356
kcal
|
Carbohydrates:
20
g
|
Protein:
7
g
|
Fat:
29
g
|
Saturated Fat:
17
g
|
Sodium:
6
mg
|
Fiber:
4
g
|
Sugar:
14
g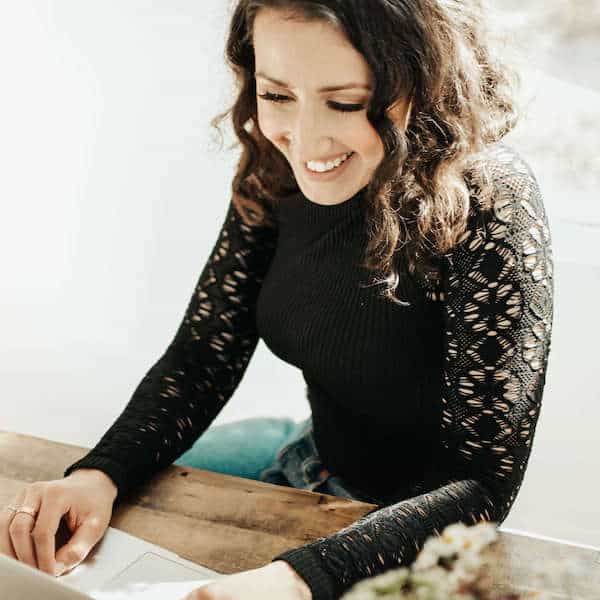 Hi! I'm Monica – recipe developer, matcha addict and lover of all things chocolate, kombucha and any & all puns. I am also the blogger, real food lover, & bonafide hustler behind the blog 'The Movement Menu.' I'm so excited to welcome you to my happy space, where my appreciation of creative recipes and healthy & mindful eats come together to inspire you to live a healthy, balanced life.