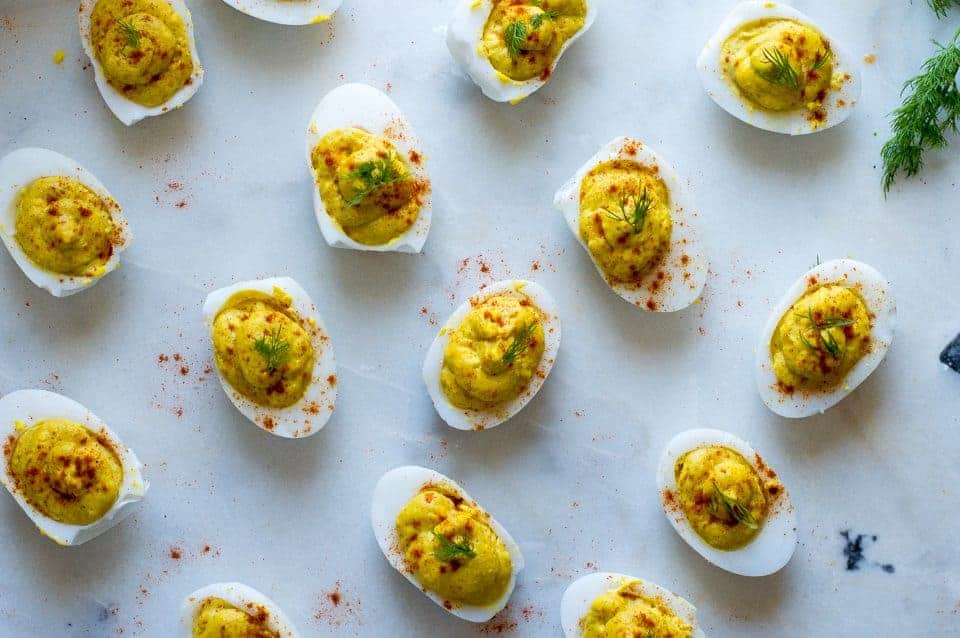 When I first tried these Deviled Duck Eggs, my head was immediately filled with the lyrics of "You're the One That I want". Yes, that song from Grease. Recently, I heard a cover of that song thanks to Spotify- oh how I love thee. Clearly, I know you are here not only for my recipes but to hear my unwarranted musical recommendations. In that case, I must tell you to go check out "You're the One That I Want" by The Lennings. I am a sucker for slowed down, sultry versions of any song. What else has been going on in my life though? Aside from my pure fascination with all things duck-related. You are probably wondering why I chose to make duck eggs instead of chicken. My reasoning was mostly selfish, but I also wanted to show you how incredible the yolks taste... !
A few months ago, I developed quite the intolerance to chicken eggs. My sweet, sweet farmer told me she would buy a few ducks so she could continue supplying me each week. Seriously, my heart ... I was in awe. People are capable of making you feel pretty special, if you let them. I have been making all sorts of deliciousness with these yolks. I have been adding them raw to my morning smoothies and creating different renditions of aioli, too!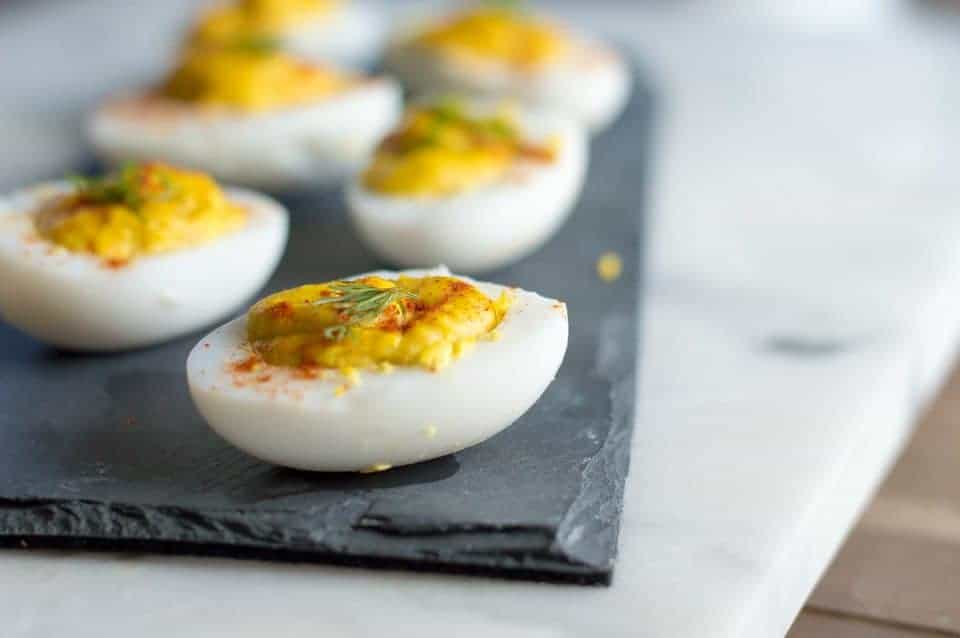 The day I made these deviled duck eggs was a pretty silly one. In the midst of me trying to photograph these eggs, oh and LEADING up to photographing them, I had created for myself a series of disasters. In the end, I was able to shake it off and smile. But the during was pretty grueling. What did I do? Well, I just had the worst luck peeling these things. Take a look at the photos! Do you see what I am talking about? This was easy to shake off since the taste truly made up for the presentation. However, in the process of photographing them, I broke our guest bedroom nightstand completely. *Side note- our guest bedroom has turned into my photography studio* I have been kneeling and sitting on that thing for over a year. It had had ENOUGH at this point. My ass sent the entire top part crashing through to the bottom. This brought me to tears initially, and I frantically text messaged my friend Jenny over at Paleo Foodie Kitchen. Do you know what she told me? To smile-- because many women would kill to have an ass as large as mine, capable of breaking furniture. Boy, is she the best and always seeing the bright side.
Excuse my rambling and tell-all's here. I had a few friends mention that I previewed these eggs a while ago and had yet to post the recipe. I was putting off this extra wordy post and for that, I apologize. But here it is. All of my words, and my feelings, and FINALLY the recipe too.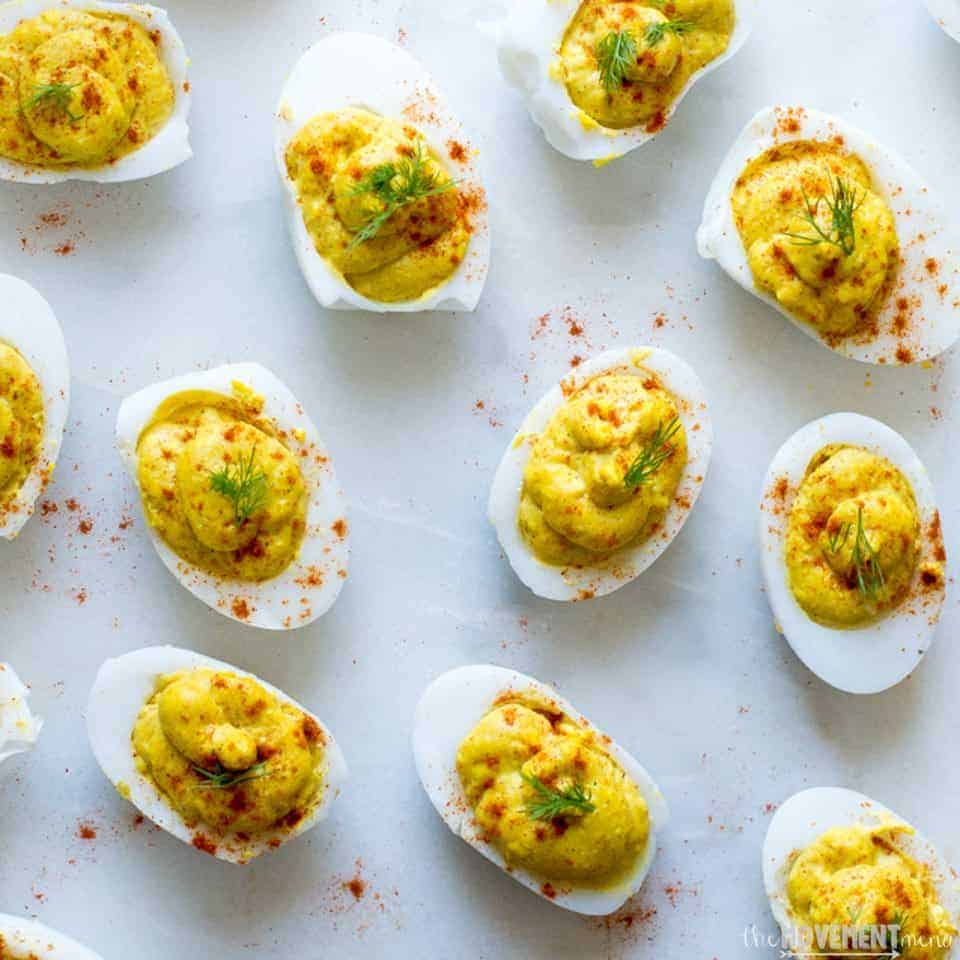 Curry-Infused Deviled Duck Eggs
These quick and easy curry-infused deviled eggs are so quick and simple to make and loaded with flavor. Paleo & Whole-30! The perfect appetizer to bring to your next get-together!
Print Recipe
Pin Recipe
Rate Recipe
Instructions
You can hard boil your eggs the traditional way or you can do it this way if you have a muffin or cupcake tin!

Preheat your oven to 350 degrees Fahrenheit.

Place 1 egg in each hole of a cupcake/muffin pan. You may have to use two pans for this or make them in batches.

Bake in preheated oven for 30 minutes.

Plunge eggs in a large bowl filled with ice water until cooled completely, about 10 minutes or so.

Now, crack egg shells and carefully peel under cold running water. Gently dry them off with a paper towel.

Slice the eggs in half lengthwise, removing the yolks and into a medium bowl and transferring the whites onto your serving platter.

Mix in the rest of the ingredients!

Add enough of the filling to the egg yolks to reach your desired consistency and mash with a fork. *This depends on your taste preference. I ended up adding almost all of mine, but add slowly!*

Evenly disperse heaping teaspoons of the yolk mixture into each of the egg whites. Sprinkle with paprika, garnish with fresh herbs and serve.
Notes
I just topped these with a sprinkle of our beautiful paprika and some herbs, but here's some other ideas for toppings:
fried bacon
chopped olives
capers
caramelized mushrooms
fried onions
sundried tomatoes
jalapeños
Nutrition
Serving:
1
egg
|
Calories:
190
kcal
|
Carbohydrates:
2
g
|
Protein:
9
g
|
Fat:
16
g
|
Saturated Fat:
3
g
|
Cholesterol:
619
mg
|
Sodium:
188
mg
|
Potassium:
159
mg
|
Fiber:
1
g
|
Sugar:
1
g
|
Calcium:
46
mg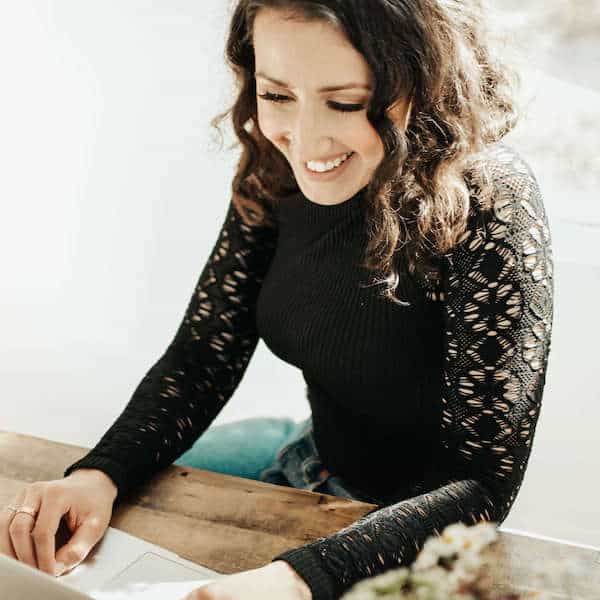 Hi! I'm Monica – recipe developer, matcha addict and lover of all things chocolate, kombucha and any & all puns. I am also the blogger, real food lover, & bonafide hustler behind the blog 'The Movement Menu.' I'm so excited to welcome you to my happy space, where my appreciation of creative recipes and healthy & mindful eats come together to inspire you to live a healthy, balanced life.