What exactly are collagen peptides? We are going to jump into collagen peptides benefits and the importance of including collagen in our every day lifestyle and diet, as well as how beneficial it is during pregnancy. Don't forget to check out the two bonus recipes at the end of the post!
What is collagen, and why should I care about it?
Collagen is gel-like, colorless, and odorless. Like all proteins, collagen is comprised of amino acids. The main amino acids are glycine and proline.
Collagen hydrolysate has been heated to high temperatures and treated with enzymes. The bonds between the amino acids are broken, although the amino acids themselves are left intact.
Since they have been broken though, many people who are experiencing digestive distress, can easily breakdown collagen.
Collagen hydrolysate will never gel and can dissolve in both cold and hot liquids. Because the amino acid bonds are broken down, it is absorbed by the body faster, and is absolutely wonderful for anyone experiencing.
Of course, when it comes to getting the most collagen peptides benefits from supplementation, consuming a high-quality product is absolutely crucial!
Collagen peptides benefits during pregnancy
There have been so many unknowns for me during my pregnancy, but knowing that incorporating collagen peptides into my everyday lifestyle was a no brainer!
I was told multiple times by our doula, our doctors and many mamas that it was very important to make sure I was getting enough protein every day.
During the first trimester, incorporating protein into my diet was extremely difficult. There were many days that the site of an egg or a piece of chicken would send me completely over the edge.
I'd head out to the grocery store with a list of ingredients to prep dinner and by the time I got there, just thinking about walking to the meat counter would make me want to hurl everywhere.
Luckily, I already knew all about collagen peptides benefits before getting pregnant, as I had been using them for several years. I have even made several fabulous and delicious recipes with collagen, including:
Those paleo lemon bars are going to be right up my alley all summer long. They are so darn refreshing and the fact that they don't need any time in the oven is a HUGE bonus during the hottest months of the year!
Adding collagen to recipes has always been such an easy and seamless process for me. It dissolves in both warm and cold liquids and do not alter the taste/texture of what I am making.
It's pretty much a no-brainer, don't you think? Why wouldn't I want to add or include extra protein and amino acids in what I am eating?!
Let's get into more details about why and how supplementing with collagen peptides can be extra beneficial during pregnancy...!
It can increase your athletic performance, for one. It's not easy working out during pregnancy, but it's an absolute must! The amino acids can help repair broken down tissue after a workout session.
For every 2 scoops of collagen you ingest, you are taking in 18 grams of protein. That's the same amount as eating 3 whole eggs!
Incorporating collagen into your diet can help you digest the protein and fat found in food, which leads to the body being able to digest them more easily!
Moreover, let's talk about better looking skin! By incorporating collagen into your diet, you are ensureing elasticity and regeneration of the skin.
The amino acids that are found in collagen have been linked to anti-aging. A study in 2014 showed that women who took collagen peptides regularly for eight weeks saw a 20% reduction in wrinkles.
The possibility of forming stretch marks during my pregnancy was never something that really freaked me out. I thought I would be prone to getting them, as I already have some on my lower butt/thigh area.
Tim has always told me how much he thought stretch marks look like tiger stripes and how "cool" that is. Haha. He really is the best at helping me feel more at ease and comfortable with imperfections 🙂
As soon as I found out I was pregnant, I decided that I didn't want to go overboard with preventative care in relation to the possibility of developing stretch marks.
I knew I was going to incorporate collagen into my diet everyday (which was something I was already doing leading up to my pregnancy) and use a soothing belly oil when things started feeling really tight and itchy over there.
I think it's safe to say that I am pretty much in the clear. I will be 38 weeks pregnant as of tomorrow, and I have not found a SINGLE stretch mark anywhere on my body.
Sure, it's difficult for me to point directly at the consumption of collagen peptides and say: "You are the *only* reason I have not gotten any stretch marks!" but one thing is for sure: it certainly cannot hurt!
During my pregnancy, I haven't been ingesting too much caffeine as it's not something that I was really doing prior to being pregnant either. I don't depend on caffeine to get me through the day and haven't for years.
However, there is something to be said about establishing a morning routine that really makes you feel full and ready to start your day. Swapping out my morning coffee for matcha lattes is something I established years ago, and I'll never look back.
Once Vital Proteins introduced matcha collagen to their lineup, I knew I had to try it. How awesome was it that I could get my matcha fix and collagen all in one scoop?!
You can make your matcha collagen lattes as simple and straight forward or as bougie as you'd like! I've included a recipe below for my favorite way to prepare my matcha in the morning.
Don't miss out on collagen peptides benefits and all of the easy and fun ways to incorporate collagen into your lifestyle!
So whether you are struggling in getting enough protein during a pregnancy or if you're just looking for a way to rev up your overall wellness, adding collagen peptides into your diet is the way to go!
You're going to love how versatile of an ingredient it is. Feel free to add it into your morning coffee or matcha (or use fabulous products like the Matcha Collagen / Collagen Creamer!)
---
This posted is sponsored by the lovely folks at Vital Proteins. Thank you for allowing me to continue creating such incredible content by supporting relationships with incredible brands and companies that The Movement Menu enjoys working with! Opinions will always remain 100% my own!
Collagen Peptides Benefits Explained
What exactly are collagen peptides? We are going to jump into collagen peptides benefits and the importance of including collagen in our every day lifestyle and diet, as well as how beneficial it is during pregnancy.
Print Recipe
Pin Recipe
Rate Recipe
Ingredients
Matcha Collagen Latte
1 1/2

scoops

Vital Proteins Matcha Collagen

4

ounces

boiled and filtered water

10-12

ounces

non-dairy milk

I use oat or unsweetened almond

1/2

teaspoon

maca powder

1/2

teaspoon

ground cinnamon

1/2 - 1

tablespoon

coconut butter
Upgraded Morning Latte
1

scoop

Vital Proteins Collagen Creamer

12

ounces

organic black coffee

1/2

teaspoon

maca powder

1

teaspoon

pure honey

1/2

tablespoon

coconut butter

1/2

teaspoon

pure vanilla extract
Instructions
Matcha Collagen Latte
Blend all of the ingredients together in a high-speed blender on high for 1-2 minutes until creamy throughout. Serve right away.
Upgraded Morning Latte
Blend all of the ingredients together in a high-speed blender on high for 1-2 minutes until creamy throughout. Serve right away.
Nutrition
Calories:
185
kcal
|
Carbohydrates:
13
g
|
Protein:
7
g
|
Fat:
11
g
|
Saturated Fat:
3
g
|
Sodium:
86
mg
|
Potassium:
323
mg
|
Fiber:
4
g
|
Sugar:
8
g
|
Calcium:
198
mg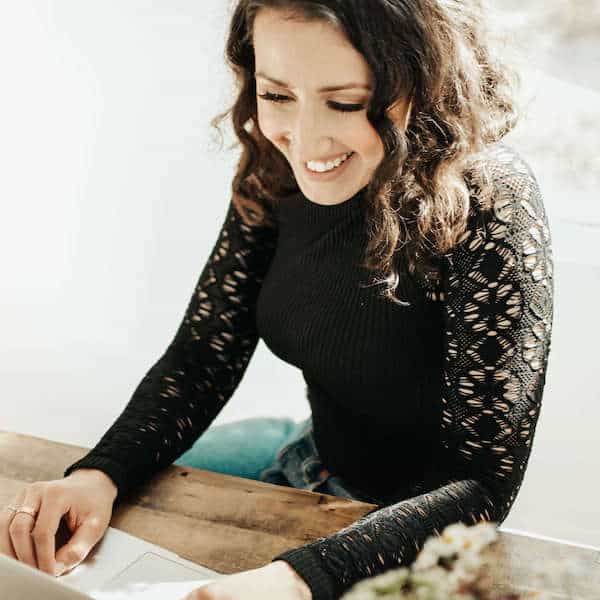 Hi! I'm Monica – recipe developer, matcha addict and lover of all things chocolate, kombucha and any & all puns. I am also the blogger, real food lover, & bonafide hustler behind the blog 'The Movement Menu.' I'm so excited to welcome you to my happy space, where my appreciation of creative recipes and healthy & mindful eats come together to inspire you to live a healthy, balanced life.