This chocolate strawberry vegan granola is super flavorful, full of crunch and just lightly sweetened with pure maple syrup. It's perfect served with milk, mixed into yogurt or chowed down on its own as a snack!
A vegan granola that outshines the rest
Now, I know it has taken me a very long time to come out with a homemade granola recipe. It's no secret. I wanted to make sure I had the proper ingredients in my arsenal before I started recipe testing over here.
I decided I wanted to combine a good mix of overtly healthy nuts & seeds with a few delicious indulgences like dark chocolate chips and freeze-dried strawberries. The combination of the two, paired up with some unsweetened coconut flakes, is truly a masterpiece!
Since we started our kitchen remodel this week, this chocolate strawberry vegan granola has become such a timesaver in the mornings when we need something to incorporate into our breakfasts.
In fact, I can see myself getting up in the middle of the night to chow down on some of this goodness as a snack, too.
Ain't no shame over here.
What I have discovered that I love most about making granola (yes, only after one time) is how creative you can get with ingredient add-ons.
If you're not super into walnuts, try using pecans instead. If seeds just ain't your jam, simply leave them out or replace them with another favorite nut of yours!
You know what's also super versatile about homemade granola? The way that you decide to use it!
You can mix it into your favorite yogurt bowl/parfait, add it to a big bowl of non-dairy milk or simply snack on it by the handful(s).
More like this:
One Bowl Vegan Chocolate Banana Bread
Best Gluten Free & Vegan Blueberry Muffins
4 Ingredient Strawberry Chia Jam
If I had known how easy it was to make granola at home, I would have stopped buying bags at the store a very long time ago.
There is nothing *wrong* with them, but once you have tried the real deal, I don't think you'll be wanting to have store-bought granola again either! 😉
Also, can we talk about how expensive it can be to buy fabulous granola?!
This is especially true when it comes to finding granolas that are certified gluten free and don't have any processed sugar or funky add-ins inside. The prices get out of control very quickly.
You can make this at home, personalize and tweak the ingredient list as much as you'd like, and it will come out to being much more cost effective. Sounds like a...
win-win-win, no??
I hope that you end up scarfing down this dark chocolate strawberry vegan granola as quickly as we did. I just made the entire batch two nights ago, and we hardly have any crumbs left.
Because this granola comes loaded up with so many healthy fats from the nuts & seeds, it should leave you feeling fairly satiated afterwards.
That doesn't mean you should go in for round two... or three though. 😉
Vegan Granola
This chocolate strawberry vegan granola is super flavorful, full of crunch and just lightly sweetened with pure maple syrup. It's perfect served with milk, mixed into yogurt or chowed down on its own as a snack!
Print Recipe
Pin Recipe
Rate Recipe
Instructions
Preheat the oven to 300 degrees Fahrenheit and adjust the oven rack to the middle position. Line a baking sheet with parchment paper and set aside.

In a large bowl, combine the oats, coconut flakes, walnuts, pumpkin seeds and sliced almonds.

n a smaller bowl, mix together the coconut oil, maple syrup and vanilla stir until fully incorporated. Pour wet ingredients into the dry and stir together until the dry ingredients are covered. Stir in the cinnamon and cardamom.

Transfer mixture onto the prepared baking sheet and spread into an even layer.

Bake for 45-50 minutes, rotating the pan halfway through the cooking time in order to ensure an even cook. Remove from the oven and allow it to cool. Serve with your favorite non-dairy milk. The leftovers will last in an airtight container for up to one month.
Notes
Be sure to transfer the leftovers to the refrigerator to keep it fresh even longer!
Nutrition
Calories:
1570
kcal
|
Carbohydrates:
178
g
|
Protein:
24
g
|
Fat:
87
g
|
Saturated Fat:
48
g
|
Cholesterol:
1
mg
|
Sodium:
347
mg
|
Potassium:
2201
mg
|
Fiber:
27
g
|
Sugar:
100
g
|
Calcium:
295
mg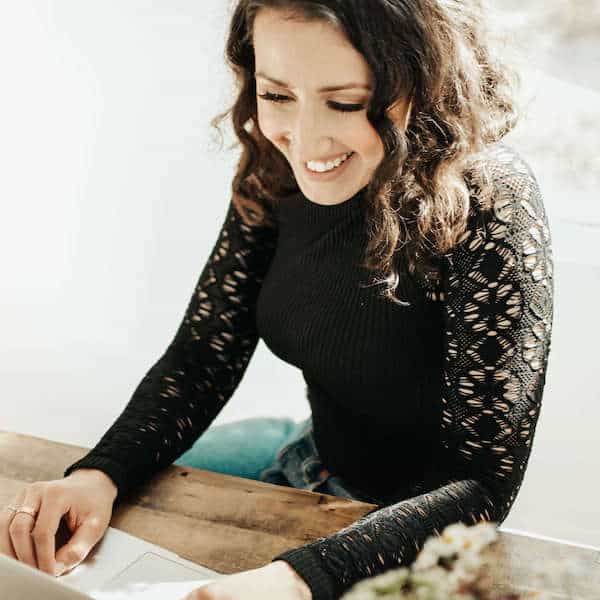 Hi! I'm Monica – recipe developer, matcha addict and lover of all things chocolate, kombucha and any & all puns. I am also the blogger, real food lover, & bonafide hustler behind the blog 'The Movement Menu.' I'm so excited to welcome you to my happy space, where my appreciation of creative recipes and healthy & mindful eats come together to inspire you to live a healthy, balanced life.