Chocolate marshmallows dusted in cacao nibs? Sign me up, please. Oh, and I'd like seconds… and thirds! If someone would have filled me in years ago, how easy it was to make junk-free marshmallows at home, I would have brushed them off in disbelief.
Now that I've made just about 10+ different flavor variations of marshmallows, I'm still amazed.
If you're not a fan of cacao nibs, I recommend using dark chocolate chips instead. The marshmallows themselves aren't entirely sweet with the addition of raw cacao powder, so if you're looking for a sweeter 'mallow, go ahead and use the chocolate chips instead. I'm a big fan of cacao nibs– they bring a serious crunch you can't get from anything else.
When I decided to make these marshmallows, I was bouncing ideas off my friend Rachel over at Bakerita. Lately, we've been doing a lot of photoshoots together. It's always incredible to have a second pair of eyes and hands when shooting a recipe. Oh, and a second mouth never hurts either. We had decided we wanted to make FOUR different flavors of marshmallows and shoot them together.
I opted in for Chai Spice & these Chocolate Marshmallows with Cacao Nibs because it's the holiday season, isn't it? I'm so ready for everything to be warm and cozy around here. We've finally put away the sheet we were using to cover ourselves at night for the past 6 months. The comforter is back out and it's getting some use most nights.
What this means though, is that it's really hard for me to get out of bed in the morning. I fall asleep without issue and wake up feeling refreshed every morning but now that it's chilly when I wake up, I want to stay under the covers… the struggle!
You know what tastes absolutely insane? Adding these chocolate marshmallows with cacao nibs to your morning cup of coffee. I imagine you could add them to hot cocoa, and your experience would be just as dazzling. I suppose if I had a cup of piping hot coffee with these marshmallows floating on top, awaiting me downstairs every morning, I'd truly have no trouble getting out of bed.
Unfortunately, that isn't my reality… yet! Can I step outside of my comfort zone for one moment here and mention something that's been on my mind lately? Well, not just on my mind, it's been completely thought consuming some days. Lately, my husband Tim and I have been talking about starting a family quite frequently. It's one of the most exciting but equally sometimes terrifying thoughts.
This isn't exactly a new topic of discussion for us. We've been together for over five years and weren't shy to start discussing the topic of having children (and prospective baby names) quite early on in our relationship.
However, it never really carried any weight until lately, when our ideas became a lot more realistic.
You see, my family is extremely small. My mother and father are both only children, and my maternal grandmother has one brother. So, I have one second cousin- crazy huh? Last week my paternal grandfather passed away for reasons I really would prefer not to get into.
It hit me harder than I ever could have imagined. Just because we were expecting it, didn't make the loss any easier for us.
I was extremely lucky that I had the opportunity to create and maintain a very close relationship with her. Because our family is so small, she was practically my second mother since my own mother was working 50-60+ hours every week while I was growing up.
I know not many people are able to have that type of relationship with their grandparents, so for that I will always be extremely grateful. When she passed, the idea of our family becoming even smaller, seemed to be hitting me harder than usual.
The idea of expanding it and raising babies of our own didn't sound so scary anymore. Tim tends to laugh to himself whenever I mention how terrifying the thought of getting pregnant is to me some days.
He is the calm to my storms and the voice of reason when I feel panicked. Anyway, I wanted to share what's been going on in my life because well… I want to!
You know what would be great if I were to get pregnant? These fluffy marshmallows every dang morning. I'll be sure to mention this to Tim while I'm growing our child inside of me.
Have you guys heard of Ali Wong? She has the most hilarious standup skit on Netflix: Baby Cobra. My husband and I have watched it three times now, possibly laughing harder and harder with each re-watch.
When her husband asked her to do the dishes during her pregnancy:
"Hey, can you wash the dishes? NO! Hey, can you water the plants? I AM NOT DOING JACK SHIT ANYMORE, I'M BUSY MAKING AN EYEBALL."
I can't make my own coffee anymore, Tim. I'm busy making two feet and a pair of ears… you make my coffee & layer the top & bottom of the cup with these chocolate marshmallows. Please and thanks, husband.
Paleo Chocolate Marshmallows
Chocolate marshmallows dusted in cacao nibs? Sign me up, please. Oh, and I'd like seconds… and thirds! If someone would have filled me in years ago, how easy it was to make junk-free marshmallows at home, I would have brushed them off in disbelief.
Print Recipe
Pin Recipe
Rate Recipe
Servings:
36
marshmallows
Instructions
Lightly grease an 8-inch square pan and line it with parchment paper. Leave enough length on both sides so you can easily use the extra paper as handles when removing the marshmallows from the pan.

In a small bowl, mix together the cocoa with arrowroot flour. Lightly sift half of this mixture into the bottom of the pan. Set aside.

In a small bowl, whisk together 3 tablespoons of water with cacao powder until a thick paste forms. This should only take 20-30 seconds. Add ½ cup of the remaining water into the bowl of a stand mixer. Sprinkle the powdered gelatin evenly over the water. Add in the cacao paste and mix on low to combine for 15 seconds. Turn off the mixer and leave the mixture to bloom.

In a large and tall saucepan, combine the remaining ½ cup of water, maple syrup, honey and salt. Bring the mixture to a boil over medium-high heat. Make sure you keep a close eye on it, as it tends to foam up pretty quickly. (This is why using a very tall saucepan is helpful!) Place a candy thermometer into the saucepan and continue boiling until the temperature reaches 240°F (114°C). This will usually take around 12-14 minutes after it first boils. Remove from heat, and immediately fit a whisk attachment to your stand mixer. Turn the mixer on medium-low speed, while simultaneously and steadily pouring in the syrup mixture. Make sure you cover all of the gelatin with it, so it can melt. After the syrup has been incorporated, turn the mixer up to high and continue beating until the mixture has more than doubled in volume. This will take anywhere between 6-8 minutes. To make sure they are done, turn off the mixer and lift up the whisk.The marshmallow cream should slowly fall off the whisk attachment. Beat in the vanilla extract until combined.

Transfer the marshmallow to the prepared square pan. Quickly smooth over the top with an offset spatula, making sure the top layer is even. Immediately sprinkle with a little more of the dusting mixture and crushed cacao nibs.

Leave the marshmallow cream uncovered in order to set for at least 3.5-4 hours. Alternatively, you can let them set overnight. Carefully lift the marshmallows, using the handles you created with the excess parchment paper, up and out of the baking dish. Cut them into your desired size. Add the rest of the dusting mixture to a colander and toss the marshmallows until they are lightly coated.

These will keep for a few days in an airtight container. If you aren't planning on eating all of them, freeze the excess for up to 1 month.
Nutrition
Serving:
1
piece
|
Calories:
47
kcal
|
Carbohydrates:
10
g
|
Protein:
1
g
|
Fat:
0.4
g
|
Saturated Fat:
0.3
g
|
Sodium:
2
mg
|
Potassium:
43
mg
|
Fiber:
1
g
|
Sugar:
7
g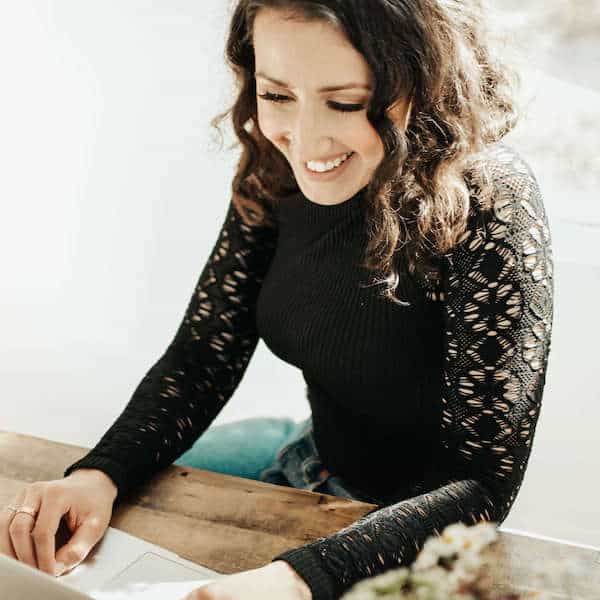 Hi! I'm Monica – recipe developer, matcha addict and lover of all things chocolate, kombucha and any & all puns. I am also the blogger, real food lover, & bonafide hustler behind the blog 'The Movement Menu.' I'm so excited to welcome you to my happy space, where my appreciation of creative recipes and healthy & mindful eats come together to inspire you to live a healthy, balanced life.