I can't wait for you to get your hands (and mouths) on these super easy-to-make and delicious baklava paleo donuts. They are baked, *not fried* and the glaze is made with pure honey and creamy cashew butter. Get ready to drool like crazy for these delicious donuts!
Just wanted to let you know this paleo donuts recipe is sponsored by my friends at Simple Mills!
Did I seriously take my favorite dessert of all time and turn it into a donut? Yes, absolutely!
Baklava is a sweet Mediterranean confection that everybody adores. Traditionally, the layers in baklava are made from a filo dough.
However, I have transformed this yummy awe-inspiring pastry into a donut—probably the best donut you will ever eat.
The honey glaze resembles the honey infused syrup, but I turned it up about 300 notches by adding brown butter and cashew butter 😉
In case I haven't made it abundantly clear, I am head over heels for donuts. My goal in making this recipe for baklava paleo donuts is to make you super hungry and have you drooling all over the keyboard.
Donut you love me?
Jokes aside, donuts are endless circles of love and deliciousness.
What's so wonderful about these baklava donuts is that they will not leave you feeling bloated or sick.
Just because they are a healthier rendition of my favorite treat, they certainly do not lack in flavor, I'll tell you that much.
These donuts are so light and fluffy, they can be eaten for breakfast... or a snack- not just dessert!
Although it's been a very busy past few weeks in my house, I haven't wasted any time getting back into the kitchen and making yummy treats.
First up were these donuts because I had a few boxes of Simple Mills on hand and was very curious whether or not I'd be able to use their cake mix for creating donuts.
Boy, was I pleasantly surprised. I absolutely love the texture of these little things. They are just the right amount of fluffiness and density, and the way they taste paired up with the decadent glaze and toppings is to die for!
More like this:
Best Paleo Chocolate Chip Cookies
Double Chocolate Paleo Brookies
These paleo donuts are made with high-quality ingredients, creating a unique flavor and fluffy texture throughout:
Creamy cashew butter
Organic honey
Raw nuts
... just to name a few!
You are about to enter an alternate universe filled with unicorns and pixie dust after biting into these baklava paleo donuts. Are you ready?
This post is sponsored by the lovely folks at Simple Mills. Thank you for allowing me to continue creating such incredible content by supporting relationships with incredible brands and companies that The Movement Menu enjoys working with! Opinions will always remain 100% my own!
Baklava Paleo Donuts
I can't wait for you to get your hands (and mouths) on these super easy-to-make and delicious baklava paleo donuts. They are baked, *not fried* and the glaze is made with pure honey and creamy cashew butter. Get ready to drool like crazy for these delicious donuts!
Print Recipe
Pin Recipe
Rate Recipe
Ingredients
Donuts
1

box

Simple Mills Vanilla Cupcake & Cake Mix

3

large eggs

1/3

cup

avocado oil

or another unflavored oil

1/4

cup

unsweetened non-dairy milk

1

tablespoon

pure vanilla extract
Topping
1/4

cup

walnuts

crushed

1/4

cup

pecans

crushed

1/4

cup

raw unsalted pistachios

crushed

2

teaspoons

cinnamon

2

tablespoons

coconut sugar
Instructions
Donuts
Preheat the oven to 350°F and adjust the oven rack to the middle position. Lightly grease two standard doughnut pans (6 compartments each) and set aside.

In a large mixing bowl, whisk the eggs together until smooth throughout. Mix in the oil, milk and vanilla extract.

Add the cake mix and whisk/stir well until the mixture is smooth throughout and no lumps remain.

Spoon about a cup of batter into a piping bag or a Ziploc bag with about a ½" hole cut of the end. Carefully pipe the mixture into the donut cavities. More batter will yield a fluffier donut, but you will have less total. Filling the molds ¾ of the way full will yield about 12 donuts.

Bake the donuts for 10-12 minutes at 350°F, making sure to check them by inserting a toothpick into the center after 9 minutes, just in case. They will be done when a toothpick inserted comes out clean.

Remove donuts from oven. Allow them to cool for at least 20 minutes in the pan before transferring them to a wire rack to cool completely.
Glaze & Toppings
In a small saucepan, bring the honey to a low boil and simmer for 8-10 minutes, swirling the pan occasionally until the honey is a deep amber color.

Remove from the heat and add the cashew butter, brown butter, vanilla extract, and water. Let it cool slightly until it is thick enough for dipping.

Mix together all of the topping ingredients in a small bowl. Submerge the tops of the donuts into the glaze.

Place donuts on a parchment lined baking sheet, and sprinkle the topping over each one. Place in the refrigerator to set for about 30 minutes and serve!
Notes
Since this recipe is made using Simple Mills Vanilla Cupcake & Cake Mix, you can absolutely make these into baklava cupcakes instead! Simply divide the batter amongst 10-12 paper-lined muffin/cupcake cups and bake for 15-20 minutes or until a toothpick inserted into the center comes out clean. Top off with plenty of glaze and nut topping!
The glaze can be stored for up to one week in the refrigerator. Once it hardens at room temperature, place the mixture over low heat, stirring constantly. It will return to its previous consistency.
Nutrition
Calories:
376
kcal
|
Carbohydrates:
51
g
|
Protein:
5
g
|
Fat:
18
g
|
Saturated Fat:
5
g
|
Cholesterol:
51
mg
|
Sodium:
322
mg
|
Potassium:
112
mg
|
Fiber:
1
g
|
Sugar:
32
g
|
Calcium:
119
mg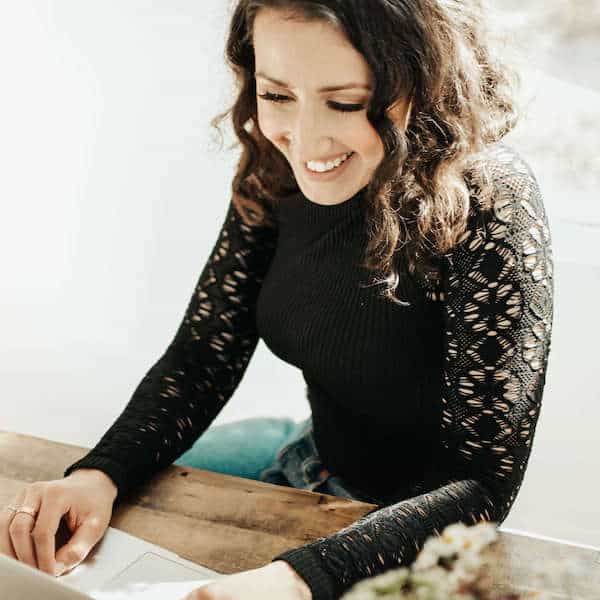 Hi! I'm Monica – recipe developer, matcha addict and lover of all things chocolate, kombucha and any & all puns. I am also the blogger, real food lover, & bonafide hustler behind the blog 'The Movement Menu.' I'm so excited to welcome you to my happy space, where my appreciation of creative recipes and healthy & mindful eats come together to inspire you to live a healthy, balanced life.