A whole30 bolognese recipe is finally here. Paleo, healthy and so easy to make! It's the perfect addition to your Whole30 meal plan, as it freezes well and tastes fabulous reheated. Yum!
Just wanted to let you know this incredible bolognese recipe is sponsored by my friends at Bonafide Provisions!
I'm so happy to be back in action. I was absolutely out of commission for a few weeks, as I was in Los Angeles and Seattle for about a week and was recovering and taking a stay-cation when I got home (for another week or so.)
That's just how I roll.
After I vaca, I need to stay, okay?
However, there is NO better way for me to celebrate being back home than making this delicious whole30 bolognese recipe.
The most difficult part of a Whole30? In my opinion, it's finding a versatile enough meal plan that is full of dishes that can be eaten for both lunch and dinner.
I like switching things up, and there is no way I'm eating the same recipe all throughout the day.
This whole30 bolognese recipe is absolutely incredible because it freezes so dang well.
There's nothing more convenient than being able to pull out a delicious, home cooked recipe from your freezer and having the quality and taste unharmed after having it sit in there frozen.
This is that recipe. I can assure you that you'll want to keep batch cooking this recipe over and over again because of that!
*Not to toot my own horn or anything, but when Rachel Mansfield makes this Bolognese recipe 3 times during her husband's Whole30, you start to feel accomplished.*
I've teamed up with Bonafide Provisions to bring you this recipe. I've made it before and utilized white wine, but after replacing the white wine with their bone broth, there is absolutely no looking back.
Have you guys stumbled across my meal plans yet? I've been working on churning out another one for April, so begin to get real, real excited OK?
I'm also updating my Trader Joe's Whole30 Shopping List, as there have been some new rules added to the Whole30 program.
You can read more on that on their website.
I've had a generous amount of emails and messages coming my way lately. People have been asking me why is it that I choose to create both Whole30 recipes and paleo baked goods.
It's almost as if I'm contradicting myself by promoting both of these things, right? Not in my eyes. Let me tell you why…
When I first started my blog, I intentionally decided to keep the word "paleo" out of the blog name. I knew that I didn't want "paleo" to define who I was, and I certainly didn't want to put myself in a box.
Sure, I eat paleo 90% of the time, but I also don't have a problem with eating a few donuts from Sidecar in one sitting or adding rice and gluten free oats to my diet because… I want to.
They don't cause any issues for me, and I'm a very active person. I feel like I'm at my optimal performance levels when I eat the way I do, which is why I choose to sometimes participate in Whole30 recipes, while at other times, I indulge.
I understand that not everyone has this luxury. Believe me, there are certain things I should absolutely never consume that do lead to topical inflammation and funky digestive phenomenon.
However, I prefer to provide you with (both) incredibly tasty and nutrient dense Whole30 recipes, as well as (better for you) gluten, grain free and refined sugar free baked goods.
That's my jam, and I hope you're into it!
Go ahead and give this whole30 bolognese recipe a try. I can personally guarantee that you'll become a fan and want to begin making it at least a few times a month.
Throw it in some Tupperware and toss it in the freezer, so you can get back to it later in the week.
Or eat it all up. Right now. I dare you.
This post is sponsored by the lovely folks at Bonafide Provisions. Thank you for allowing me to continue creating such incredible content by supporting relationships with incredible brands and companies that The Movement Menu enjoys working with! Opinions will always remain 100% my own!
Whole30 Bolognese
You're going to be head over heels for the Whole30 Zucchini Noodle Bolognese recipe. It comes bursting with flavor and pairs perfectly with fresh, spiralized veggie noodles! It tastes awesome reheated and can be frozen for meal prep. Great for lunch or dinner!
Print Recipe
Pin Recipe
Rate Recipe
Instructions
Spiralize the zucchinis first. I like to use the "C" blade on my Inspiralizer. Feel free to spiralize it as thick or as thin as you'd like! Add the spiralized zucchini to a large colander and place it over the sink. Add the kosher salt and massage it well into the zucchini. Let it sit for about 20 minutes, as this process will release a lot of moisture. Rinse the zucchini well with cold water and let it drain for another 10-15 minutes. Pat it as dry as you can with a kitchen towel and set aside.

Cook the bacon cubes in a large cooking pot on medium-high heat until crunchy. Transfer the bacon to a paper-lined plate for later use.

Cook the onion, celery and carrots until the onions appear translucent. Add in the garlic cloves and cook for another minute or so, until fragrant.

Add in the beef and cook until brown. Add in the coconut milk, bone broth, tomato paste and cooked bacon cubes. Let it simmer for 7-10 minutes, until everything is well combined and appears thick.

Stir in the garlic powder, sea salt and black pepper, to taste.

Stir in the zucchini noodles and let everything cook together for 4-5 minutes. Serve warm.
Notes
This bolognese freezes well. Throw it in some Tupperware and toss it in the freezer, so you can get back to it later in the week.
Nutrition
Serving:
1
serving
|
Calories:
435
kcal
|
Carbohydrates:
22
g
|
Protein:
31
g
|
Fat:
26
g
|
Saturated Fat:
13
g
|
Cholesterol:
85
mg
|
Sodium:
1447
mg
|
Potassium:
1557
mg
|
Fiber:
6
g
|
Sugar:
13
g
|
Calcium:
84
mg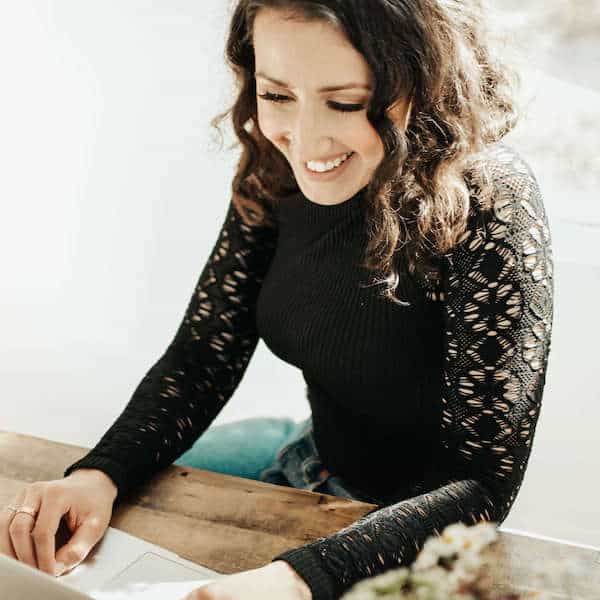 Hi! I'm Monica – recipe developer, matcha addict and lover of all things chocolate, kombucha and any & all puns. I am also the blogger, real food lover, & bonafide hustler behind the blog 'The Movement Menu.' I'm so excited to welcome you to my happy space, where my appreciation of creative recipes and healthy & mindful eats come together to inspire you to live a healthy, balanced life.