This fabulous chicken korma is my take on an Indian dish of chicken simmered in a bath of ginger, garlic, onions, spices, coconut cream & tomato sauce. This easy recipe is dairy free, paleo and Whole30 compliant!
A chicken korma made without the dairy!
Now, I've had my fair share of Indian dishes. We used to frequent this really delicious Indian restaurant in town, but I had to really pump the brakes due to all of the dairy products that were used in their creamiest and sauciest dishes. I thought to myself:
"Man, there must be a way for me to recreate these at home, sans the dairy and without skimping on flavor and intensity."
And boy, was I right. The coconut cream substitution is just perfect in this korma recipe.
Due to the feisty nature of all the herbs and spices used, you cannot taste even a hint of coconut so no need to worry about that!
Traditionally, this recipe is made with big cubes of butter, but the ghee is a lovely substitution if you need to stray away from lactose and casein. If not and you're not in the midst of completing a Whole30, I highly recommend using some good quality grass-fed butter. Mmm!
This chicken korma recipe will blow the rest out of the kitchen!
There are some spices I included in this dish that I haven't used very often before. Usually, a chicken korma is made with the spice fenugreek. However, it can be really hard to find at regular grocery stores, so I decided to replace it with some ground mustard seed.
Coriander is another spice that I haven't dusted off in a while. It provides a certain warmth and earthiness to the dish that cannot be replicated using something else. The combination of the mustard seed and coriander is pretty much other-worldly. It's such a darn flavor bomb explosion.
Speaking of which-- I think cooking down onions with garlic and ginger is the best possible smell that can come out of your kitchen. I didn't need to slave over the pot I was using, stirring over and over again. But I didn't want to leave that smell behind... so freaking fragrant!
More like this:
Whole30 Zucchini Noodle Bolognese
Now, let me tell you something that was a part of this recipe that is a game changer... and it actually happened completely by accident. I forgot to dice up my chicken thighs in the beginning and ended up throwing the full thighs into the pot.
Let me tell you about the result.
Fall apart in your mouth chicken goodness. As soon as I had realized my "mistake", I got a bit panicky and was worried I'd have to start over with a fresh batch of chicken. This ended up being one of the best oopsies I've ever made.
The chicken ended up tasting so much better being simmered in those large pieces anyway.
My friend Alyssa had come over as I was finishing up the dish and ended up dunking her fingers in to grab a piece of meat. She went back MANY times.
I love impressing my friends... especially when it was an accident. Tim got home later in the evening and the 3 of us proceeded to almost finishing off the entire pot. I'm not sure if we were ravenous or if the dish was jut that irrisistable.
Probably a combination of the two.
I highly, highly recommend making this chicken korma recipe for some friends or family members if you're hosting some sort of get together or dinner party.
It will travel well, too, especially if you make it in a dutch oven like I did.
I know I'm going to have to whip up another batch later this week, as I was only able to get my hands on one bowl thanks to the savages I was eating alongside. Just kidding, you two.
But really, get this Whole30 chicken korma on the menu as soon as you can.
Feel free to serve it on a big bed of cauliflower rice or regular rice if that's your jig. Happy cookin'!
SaveSave
Whole30 Chicken Korma
This fabulous chicken korma is my take on an Indian dish of chicken simmered in a bath of ginger, garlic, onions, spices, coconut cream & tomato sauce. This easy recipe is dairy free, paleo and Whole30 compliant!
Print Recipe
Pin Recipe
Rate Recipe
Ingredients
Marinade
2

pounds

boneless skinless chicken thighs

rinsed and patted dry

1/2

cup

coconut cream

or yogurt

1

tablespoon

lemon juice

freshly squeezed

1/4

teaspoon

garam masala

1/4

teaspoon

coriander powder

1/4

teaspoon

turmeric

1/4

teaspoon

paprika

1/4

teaspoon

black pepper

1/2

teaspoon

sea salt
Sauce
4

tablespoons

ghee

or grass-fed butter, split in two

1

large yellow onion

diced

8

garlic cloves

minced

1

heaping teaspoon

ginger

minced

1

bell pepper

chopped

15

ounces

tomato sauce

no salt added

16

ounces

canned coconut milk

or coconut cream

1

heaping teaspoon

garam masala

1

heaping teaspoon

coriander powder

1/2

teaspoon

mustard seed powder

sea salt and black pepper

to taste

cilantro

for topping

pine nuts

for topping

1 1/2

tablespoons

arrowroot flour

1

tablespoon

water
Instructions
Put chicken in a bowl and marinate with coconut cream and spices, set aside.

Add ghee to a large pot or dutch oven on medium heat. Once ghee melts, add onions and cook until completely dark golden-brown. Be very careful not to burn them, as they will begin to get dark after 10-15 minutes.

Add ginger and garlic and sauté for a few more minutes.

Add all spices (except mustard seed) and let them bloom for a minute. Add your chicken mixture and briefly stir-fry to coat chicken with the masala you've made. I left my thighs whole during this process, and I recommend it.

Add bell pepper and tomato sauce and cover the pan. Let everything simmer for about 15 minutes.

Add coconut cream and ground mustard seed. Add the rest of the ghee. Let it simmer for another 10 minutes. Give it a try and add sea salt and black pepper, to your taste preference. To make the arrowroot slurry, combine arrowroot with water and mix well until smooth. Slowly pour in a little at a time into the pot while stirring. Keep adding until it reaches your desired thickness.

Garnish with cilantro, extra coconut cream and some pine nuts, if you'd like. Serve on a bed of cauliflower rice, regular rice or with naan bread.
Notes
Feel free to use fenugreek instead of mustard seed powder. I just had a hard time finding it at my local grocery store.
You can dice your chicken up after it has cooked or leave it as is. It'll be so soft, I wouldn't worry too much about it!
Nutrition
Calories:
555
kcal
|
Carbohydrates:
16
g
|
Protein:
33
g
|
Fat:
42
g
|
Saturated Fat:
30
g
|
Cholesterol:
169
mg
|
Sodium:
715
mg
|
Potassium:
954
mg
|
Fiber:
4
g
|
Sugar:
7
g
|
Calcium:
49
mg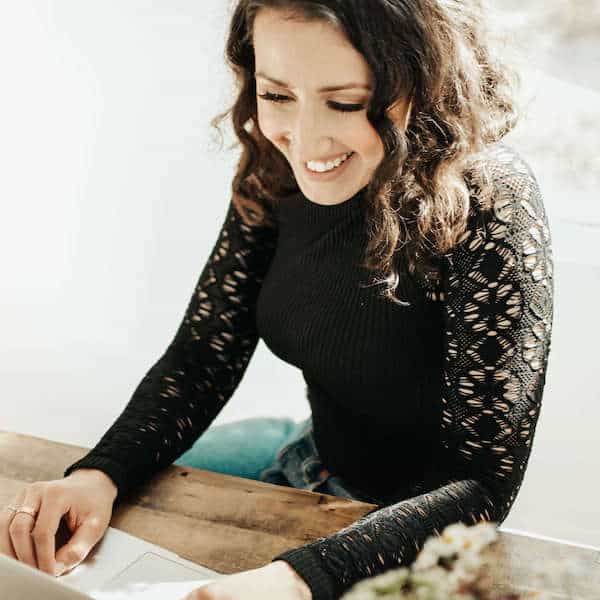 Hi! I'm Monica – recipe developer, matcha addict and lover of all things chocolate, kombucha and any & all puns. I am also the blogger, real food lover, & bonafide hustler behind the blog 'The Movement Menu.' I'm so excited to welcome you to my happy space, where my appreciation of creative recipes and healthy & mindful eats come together to inspire you to live a healthy, balanced life.