Thanksgiving is tomorrow. Thanksgiving is TOMORROW. Where has time even gone this year? I was just chatting with my fiance last night about going stand up paddleboarding again because it's been several weeks since we have been. He looked at me puzzled and was like: "Mon, we went in July. That was almost 6 months ago." What has been going on with me? It's like I have entered another dimension post Summer and am just peeking out of it, ready to enter the real world again. To say I have a lot going on is an understatement, but I am so appreciate of every moment -- stressful or not. I have finals the next two weeks, and I am working my butt off at work trying to get a hold of some pretty hefty accounts. The last thing I want is my blogging to suffer because I enjoy it so, and I love sharing my creations with you.
That being said, this week has been quite busy, and I am only bringing dessert to the table for Thanksgiving. I won't be making it until Thanksgiving morning though, and I want to be able to share some incredible Thanksgiving recipes with you. What a great opportunity for me to showcase and highlight some incredible blogger friends of mine! Below you will find a multi-course Thanksgiving menu for you and your loved ones. I am including a few recipes for the morning of breakfast, appetizers and sides, main dishes, and of course dessert! Don't be shy-- if you have any questions, please let me know and I'll do my best to answer accordingly. I wish you a very Happy Holiday! And as cliche as it may be, I do want to share a short list of 5 things that I am thankful for this year.
1. Having the opportunity to interact with so many supportive and loving people everyday. There are never days where I come home and think to myself: "Wow, that was a horrible day. I wish I didn't have to see and/or talk to so and so..." I am surrounded by amazing people.
2. My caring family. We are very small but mighty. I speak with my mother, father and younger sister almost everyday, and I wouldn't have it any other way. We all know each other's business and that's perfectly fine with me. They get me... for the most part!
3. My incredible, incredible, INCREDIBLE fiance Tim. Since the first day I began my real food journey, he has been my number 1 fan. Although that was over 3 years ago, I'll never forget how excited and supportive he was the day I told him I wanted to start blogging. I couldn't ask for a more nurturing person to have at my side through it all. He is plating my dishes when I just can't get it done, finishing the leftovers and proofreading each one of my posts. I am truly grateful for every moment with that man, and I can't wait for a lifetime full of more.
4. Having the opportunity to purchase and cook with real food. Here in Southern California, we have so many resources to purchase things like: pastured farm eggs, responsibly raised meat, organic produce, etc. It's so incredible to have access to such high quality ingredients and truly take advantage of cooking with what is available during each season.
5. You. I am so beyond grateful for you and YOUR support during my journey. I know my posts can get lengthy, and I tend to ramble on about some mumbo jumbo that you may not give a pork's butt about. But you are still here. Without you, I would not continue to share my experiences and for that, I am forever thankful. You have given me the opportunity to be creative and share my creations with you, which has been immensely helpful for me and my journey. Not to mention, seeing that you are making my recipes brings me so much joy and literally brings me a smile that stretches from ear to ear. Thank you, thank you, and thank you over and over again.
Here is a great tutorial written by my friend Stephanie over at Stupid Easy Paleo on how to brine a turkey!
AND WITHOUT MUCH MORE ADO, Here is my Thanksgiving Recipe Round Up for this year!:
Breakfast:
Diane Sanfilippo's Pumpkin Cranberry Muffins
Lexi's Clean Kitchen Pumpkin Biscuits
Appetizers and Sides:
Autoimmune Paleo's Apple-Cranberry Holiday Stuffing
Fed & Fit's Easy Homemade Paleo Cranberry Sauce
The Urban Poser's French Green Bean Casserole
Ambitious Kitchen's Maple-Roasted Brussels Sprouts
Spoonful of Flavor's Butternut Squash Risotto with Bacon, Maple and Sage
Main Dishes:
Primal Palate's Rosemary Roasted Turkey
Meatified's Sweet Potato Gratin
Self Proclaimed Foodie's Damn Good Roasted Turkey
The Urban Poser's Sweet Potato Casserole with Honey Sweetened Marshmallows
Dessert:
Primal Palate's Cranberry Hand Pies
The Spunky Coconut's Pumpkin Cheesecake Bars
Against All Grain's Pumpkin Pie
Clean Eating with a Dirty Mind's Pumpkin Swirl Cheesecake Squares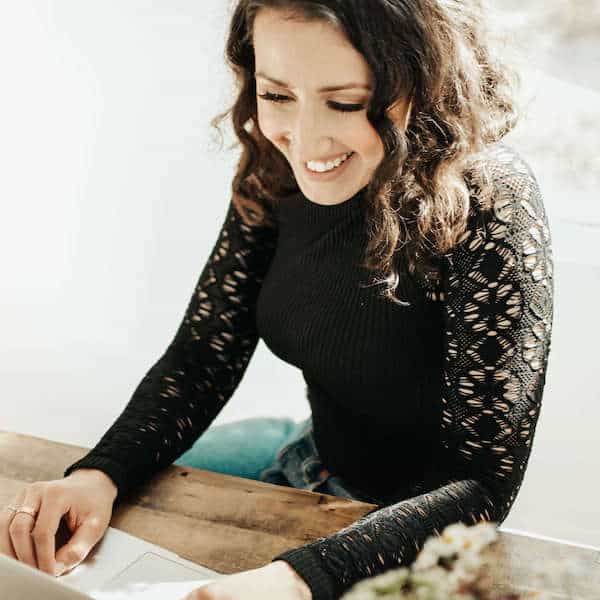 Hi! I'm Monica – recipe developer, matcha addict and lover of all things chocolate, kombucha and any & all puns. I am also the blogger, real food lover, & bonafide hustler behind the blog 'The Movement Menu.' I'm so excited to welcome you to my happy space, where my appreciation of creative recipes and healthy & mindful eats come together to inspire you to live a healthy, balanced life.