I have been putting off posting about this delicious milk for far too long. It's not because I'm not excited to share the recipe with you, but rather my sister and myself had some real trouble photographing it. We took the pictures several weeks ago, and I have been nervous to share the photos ever since. This is the only photograph we were happy with, so that's that. This makes me laugh because when I look back to a few months ago, my pictures were much, much worse. It's important for me to remind myself that striving for perfection doesn't further my photography educational processes. I thought it would be fun to explain myself since my sister pointed out that I previewed this recipe so many weeks ago but had yet to share it.
I'm always coming up with different ways to incorporate more healthy fats into my diet. A lot of the time, this comes in the form of my morning drink concoctions. I have had a surplus of raw cashews since making a few different cakes over the Holidays. I decided it was time to make some homemade nut milk with some nuts OTHER than almonds. In January, I found out I had a high intolerance to them, so I've been stocking up on more cashews lately, especially after understanding how versatile of an ingredient they are.
This milk is a mixture of sugar, spice and everything else making it taste beyond delicious. You can heat it up and drink it warm or you could mix it into your morning coffee. Enjoy it, however you'd like.
Sweet n' Spicy Cashew Milk
This naturally sweetened cashew milk flavored with warming spices making it taste beyond delicious. You can heat it up and drink it warm or you could mix it into your morning coffee. Enjoy it, however you'd like.
Print Recipe
Pin Recipe
Rate Recipe
Instructions
Soak the cashews in water overnight in the refrigerator. Drain the cashews in a colander and rinse the cashews in cold water until the water runs clear.

Add cashews and two of the cups of water to a high-speed blender. Start by blending them on a low setting and begin to increase the speed until the cashews are completely pulverized.

Blend in the other two cups of water, the sweetener of your choosing, vanilla extract, cayenne, nutmeg, cinnamon and sea salt.

Next, strain the cashew milk through a fine mesh strainer or cheese cloth.

You can store the nut milk in a covered container or mason jar in the refrigerator. It will keep in the fridge for a couple of days.
Notes
If on Whole30, omit sweetener and vanilla extract.
Nutrition
Calories:
204
kcal
|
Carbohydrates:
15
g
|
Protein:
6
g
|
Fat:
14
g
|
Saturated Fat:
3
g
|
Sodium:
17
mg
|
Potassium:
213
mg
|
Fiber:
2
g
|
Sugar:
7
g
|
Calcium:
29
mg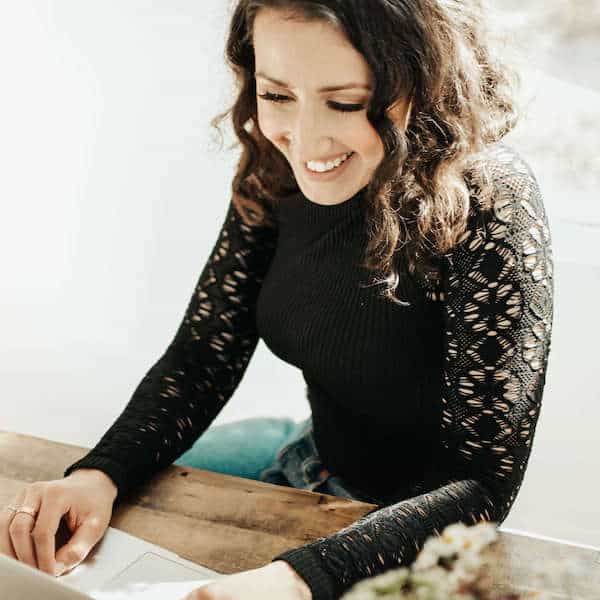 Hi! I'm Monica – recipe developer, matcha addict and lover of all things chocolate, kombucha and any & all puns. I am also the blogger, real food lover, & bonafide hustler behind the blog 'The Movement Menu.' I'm so excited to welcome you to my happy space, where my appreciation of creative recipes and healthy & mindful eats come together to inspire you to live a healthy, balanced life.