Did I say spiralized butternut squash noodles? Why yes, yes I did. This dreamy recipe is real!
What I love about these spiralized butternut squash noodles dish is that it can be served as a main dish or as a side! Vegetarians: rejoice!
Pile your plate high if you're hungry. I will actually be bringing this dish to Christmas lunch this year, since I am well aware that we will be eating plenty of ham and boy, am I super excited.
The cashews sprinkled on top, crunchy and refreshing asparagus and tart pomegranate seeds pair oh so perfectly with the warm butternut squash noodles. I couldn't think of a more perfect accompaniment for our Christmas ham.
What's so wonderful about making vegetable noodles with a gadget like The Inspiralizer is that you can replace your starchy, heavy carbs with gluten free and nutrient dense carbohydrates.
I have been using my Inspiralizer to create all kinds of vegetable AND fruit "noodles" using: sweet potatoes, apples, cucumbers, zucchinis, parsnips and beets. The possibilities are truly endless.
The spiralized butternut squash noodles I have created could be my favorite thus far though. They are cooked to al dente perfection, just wait and see. I
If you do not have a spiralizer already and do not want to wait for your new one to come in the mail, I have included a helpful video in the recipe instructions, showing you how to make these same "noodles" without the fancy gadget!
Hey, I'm here at your service… whatever I can do to help. Oh, and if you wanted to repurpose these spiraled butternut squash noodles and say crack an egg on top with some bacon, I think you'd have the best breakfast on the block.
Oh, and have you guys heard of YUMMLY? With so many different ways to find recipes online, organizing the ones you want to make can start to feel overwhelming rather quickly. What if I told you there was a way to eliminate the head scratching and replace it with a streamlined process?
Well, there is– all thanks to a rather new online community called Yummly, full of easy-to-make and delicious recipes all in one place. Yummly will become your new best friend fast! What's so awesome about this website is that you can not only find new, delicious recipes; you can now save them all in one place, too!
Yummly is the ultimate kitchen hack. They make it easy to browse, cook, enjoy and share your favorite recipes. With more than 15 million unique monthly visitors, which is a ton (!!), it's no surprise that it's the fastest growing food website in the world (thanks Lisa over at Downshiftology for this info!)
Go take a look at my publisher page on yummy now, where you can see all of my recipes organized in one place!
Be sure to tag me on Instagram @themovementmenu if you end up making this dish and putting your own creative spin on it. The spiralized butternut squash noodles are a great base, but you can really top off these noodle bowls with whatever you're in the mood for. I'd love to see what you've come up with. Happy Holidays!!
Spiralized Butternut Squash Noodles with Asparagus
What I love about these spiralized butternut squash noodles dish is that it can be served as a main dish or as a side! Vegetarians: rejoice! Perfect for Thanksgiving or Christmas Dinner.
Print Recipe
Pin Recipe
Rate Recipe
Instructions
Preheat the oven to 400°F (204°C) and adjust the oven rack to the middle position. Line two baking sheets with parchment paper. Spread the butternut squash noodles out onto one prepared baking sheet, brush with olive oil and season with onion powder, garlic powder, salt and pepper. Place the cashews on the other prepared baking sheet. Bake the butternut squash noodles and the cashews in the oven at 400°F (204°C). Bake the cashews for just 5 minutes. Remove and set aside to slightly cool. Allow the butternut squash noodles to bake for a total of about 10 minutes until al dente, tossing halfway through the cooking time. Remove from the oven, transfer to a large mixing bowl and allow to slightly cool.

While the butternut squash is baking, prepare the asparagus. Wash the asparagus and snip off the chewy ends. Place a large and deep frying pan with 4" of water over medium high heat to boil. Once the water is boiling, add in the asparagus. Cook for 2 minutes until bright green and immediately rinse under very cold water to stop the cooking process. Pat dry on a cutting board and cut into thirds. Set aside.

Place the same large skillet used to blanch the asparagus over medium heat and add in the olive oil. Once oil is simmering, add in the onion and red pepper flakes. Lower heat to medium-low and cook the onion, stirring occasionally, until onion is translucent and mainly wilted, about 3 minutes. Add in the garlic cloves and continue stirring until fragrant, about 30 seconds. Season with salt and pepper. Take the skillet off the heat and fold in the cashews, stir, and pour into a large mixing bowl with the butternut squash noodles and asparagus. Toss to combine and top off with pomegranate seeds.
Notes
The spiralized butternut squash noodles are a great base, but you can really top off these noodle bowls with whatever you're in the mood for.
Nutrition
Calories:
661
kcal
|
Carbohydrates:
89
g
|
Protein:
14
g
|
Fat:
34
g
|
Saturated Fat:
5
g
|
Sodium:
32
mg
|
Potassium:
2081
mg
|
Fiber:
17
g
|
Sugar:
33
g
|
Calcium:
240
mg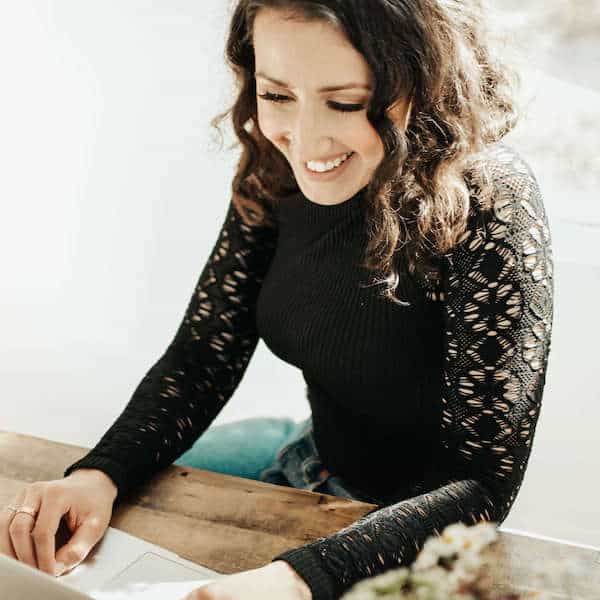 Hi! I'm Monica – recipe developer, matcha addict and lover of all things chocolate, kombucha and any & all puns. I am also the blogger, real food lover, & bonafide hustler behind the blog 'The Movement Menu.' I'm so excited to welcome you to my happy space, where my appreciation of creative recipes and healthy & mindful eats come together to inspire you to live a healthy, balanced life.