The time has finally come for me to share (maybe even overshare) our little Sophie Galina's birth story.
July 11th, 2018. It was our 3-year wedding anniversary, not to mention a freaking GORGEOUS day in Southern California. It wasn't too hot which is rare during the mid-summer months in high desert California. Tim and I had made special plans for our anniversary, but boy was Sophie already on her own schedule. She had made plans of her own!
It was a Wednesday afternoon when I decided to waltz myself to the spa for some well deserved self care. After my pedicure, I continued my relaxing afternoon and headed to acupuncture. My acupuncturist (who I had been seeing throughout the pregnancy) had let me know he would start working on points to "encourage movement" as soon as I was full-term. I felt my very first contraction on that table... in that quiet room. I didn't know how to handle it because I wasn't sure that it was real. I hadn't experienced very many practice contractions (if any really at all), so when I felt my first one, I thought for sure it was Braxton Hicks. I shrugged it off but decided to let doctor know when he came in to check up on me. He gave me a shrug, a laugh and told me it was possible. Before the hour was up, I felt 2 more very, very light contractions. They did not hurt at all and home I went!
I invited my friend Jeanette over, and she came baring treats. She knows I'm a not so secret donut fiend, and she came with 7 homemade, gluten free donuts for me. You guys, Jeanette is a really special person in my life. She is a big inspiration to me in the kitchen, she is a warm, gracious and strong mother to three grown children of her own and one of the most kind people I've ever met. I take her opinion about everything very seriously, and as soon as I started feeling worried about what I was going through, I knew I had to have her here with me (especially since Tim wasn't home!)
My contractions were getting a little bit closer together once she arrived. I kept telling her things like: "Ah, I think it's just lightning crotch" and "Oh, I think this one was just weirdly placed gas." She encouraged me to start keep track of the times between my supposedly "false" contractions. We busted out the sticky notes and started documenting away. Over the next hour and a half, they would flare up every 12-18 minutes. After an hour and a half was up, she told me for the millionth time that she was pretty certain I was in labor and to give my doula a holler... and Tim. Did I mention he was an hour away OUT AT A BAR with friends after work? I encouraged him to go out for the night because I figured it would be his last chance for a while. I gave Tim a call to let him know I was pretty positive I was in labor and that it would probably be a good idea to wrap things up and come home now. I went on to text my doula Diana who asked me to give her a call and fill her in on what I was feeling. By the time Tim got home, I was on my hands and knees on the couch. Jeanette passed Tim the baton, and she left us!
By 11:38pm, my contractions were 8-10 minutes apart. At around 10:30pm, I had actually ordered Tim to go to sleep. He had been up since 3am that day for work, and I needed him to sleep a few hours before I really needed him for support. I wanted him to be well rested and in tip top shape to be my ROCK during the hardest and most trying parts of labor and then delivery. Diana gave me some advice... she told me to try and get some sleep. Boy, did I try so hard to fall asleep. I couldn't. By 2:17am, I was documenting my contractions on my phone using an app. I experienced several contractions in a row that were just 5-6 minutes apart. I reached backed out to Diana (waking her up) and asked if she thought it was maybe time for some extra support. She told me to relax and hop off the app if I could as it could do more harm than good at the time. She asked me to try listening to some relaxing music and get back to trying to sleep a bit. A few minutes after 3am, I text her again and asked her for support. I woke Tim up at around 2:30am, and I had now started moaning through all of my contractions. They were really fucking painful. I followed every piece of advice I could remember from my classes though. I'd bow my head down during each contraction and focus deeply on my breath, breathing in fully and out through my abdomen. Tim held me close during *every single one of them.* At 3:21am, Diana was on her way, and I was back in the tub with warm running water and plenty of my favorite essential oils.
According to Diana, she got here at 2:45am and was led upstairs by Tim where she said she found me "laboring beautifully." She instructed Tim to go make me a snack while her and I worked on changing positions to see what labor was going to do. Soon after, the contractions began to space apart and lose strength and consistency. I remember feeling a little frustrated but mostly tired, left wondering why we were back pedaling after what felt like a lot of work/progress was made and done. Around 4am, Tim and I fell asleep together in our bed for about thirty minutes. Diana expressed her curiosity over maybe heading back home and returning when labor started up again. But soon after some total relaxation while another few minutes of falling asleep, the contractions came back with a solid pattern of 3-5 minutes apart... getting stronger, longer, and closer together. Diana stuck around while I decided to try and get comfortable and labor a bit on the birthing ball/exercise ball, leaning over our bed and the bath tub.
This went on for quite some time until about 7:30am which was when I decided I was ready to make the trek to the hospital. We wanted to labor at home for as long as possible, but it was the middle of the week, and I was going to be delivering 60 miles away in Encinitas. We knew that morning traffic was going to be ugly and that our drive would take at least an hour and a half, so the sooner the better. Tim made me 3 slices of gluten free bread with some raspberry jam, threw them onto a big plate and gathered all of our hospital bag belongings while I wobbled out of the house with Diana. Our other doula Taryn was going to be meeting us at the hospital to take over. That drive was the longest hour and a half of my entire life. Here's a funny video just so you can get a glimpse of my temperament before we even started driving:
(I will get this video compressed and available to watch ASAP... just having some technical issues at the moment!*
I remember my go-to words during the really tough contractions: "fuck" and out." During our BRADLEY Method classes, I was taught to bow my chin down, breathe in and out deeply and to focus on deep moans and elongated (but short) words to draw out while getting through those super painful moments. I cannot even count how many times the word "fuck" left my mouth during that car ride. I think I remember managing to crack a few jokes though. I tend to do that when I'm in a lot of pain-- just a coping mechanism of mine. By the time we got to the hospital, Taryn had not yet arrived. Tim had to drop me off at the front, where I waited for him laboring on a cement bench while he looked for parking. I didn't want to walk far, so I thought this was our best bet. I remember checking into the hospital and repeating words of encouragement to myself (in my head) over and over again.
Diana really believed that by the time we got to the hospital, I'd be about 5 centimeters dilated from all of the tough laboring we did at home. They got us into a room pretty much immediately, and they let me know they'd be giving me a vaginal exam in order to assess cervical effacement and dilation. I was a ball of anxiety on that table, never left feeling so vulnerable ever before in my life. How could I be this nervous and scared for a vaginal exam when I was about to push a watermelon-sized human out of my vagina? Much to everyone's surprise (but with no one more surprised than myself), I was 90% effaced but only 1 cm dilated. I definitely needed to take a moment after hearing this. How could I have gone through this many hours of pain and made what seemed like such little progress? It was overwhelming and all-consuming, and I remember turning to Tim in hopes of hearing words of encouragement or a bad joke. I got both... I always get both from him. That's why I'm with him because he is simultaneously my light and laughter during the most extreme moments in life... and this was the first of many that day.
On we went... we were told to go walk the halls if we wanted to. They could not officially admit me until I was 3cm dilated, and I was repeatedly assured that consistent movement was going to get me there the quickest. I remember Taryn arguing with the head nurse about us being able to leave the hospital and go around the corner to Nectarine Grove (so I could have a damn good meal), but she let us know we couldn't leave. I remember I was confused by this because if I wasn't officially admitted, why couldn't we leave? Who knows and who cares, really in the grand scheme of things? Let's go walk, you guys. My mommy showed up with my younger sister, Megan. I walked up and down the hospital corridor for about an hour alongside Taryn, Tim, my mom and sister. My contractions were all about 2-3 minutes apart and boy did they feel LONG and STRONG. I remember we'd stop in the hallway so I could completely surrender and lean into Tim for the climax of each contraction. I'd shift all of my bodyweight onto him and bury my head into his shoulders/chest. While I did this, Taryn would be massaging different acupressure points to help ease a lot of the pain I was feeling. Tim would just hold on to me and kiss my forehead each time. I remember him repeatedly telling me: "You got this. You're doing everything right. You're so strong. I'm so proud." Boy, did I feel like a mess though.
To quote my mom: "I could not believe the strength and at the same time gentleness and patience and love that was pouring from him. Even though Monica was hanging on him, I felt like sometime's dead weight, I was so impressed with my son-in-law at the time. He showed such an incredible amount of love he had for my daughter. I just felt she was so lucky."
After that hour of walking, back into the room we went for my second vaginal exam. I tried to relax and took really big and deep breaths through it, making it a little bit easier on my psyche to handle. Thankfully, I had reached over 3 centimeters and was officially admitted to the hospital. This was at about 9am. Things started moving along quite nicely, and I remember thinking to myself: "Okay, you've done a lot of the hard work and time already. Just keep going!" I was hooked up to a monitor for a bit so they could check on Sophie's heart rate, and that morning, I didn't think that getting an epidural was even an option for me. It was something I felt so strongly against during my pregnancy, and it was a compromise I was NOT willing to make. Let me tell you, I am a really strong-willed and stubborn person. When I make up my mind to do something, I get it done. I jokingly would ask Tim over and over again during my pregnancy: "So what do you think? AM I going to cave and get the epidural?" His answer was "No, I really don't think you will" every time. He was wrong.
I labored on a birthing ball, on all fours, in the shower, on the bed, on Tim and who knows how and where else for several more hours. When it was time for my next cervical exam and I found out I was still at only 4cm, I felt nearly defeated. I was SO tired at this stage. The pain was excruciating sure, but what was even harder to handle was the weakness I was feeling and overwhelming feelings of exhaustion. At this point, I had been awake for 32 hours straight, and I felt almost delusional. Feelings of doubt were starting to really invade my headspace, and I was expressing these feelings out loud. I was turning to Tim, my mom, and the doula asking them questions like: "Would you be disappointed in me if I got an epidural?" or "Will you be mad if I get the epidural so I can try and sleep for a few minutes?" Each one of them I think was surprised by these questions. I really have no idea why I was so concerned about everyone else's opinion at this stage in labor. I have never been someone to really give a damn about other people's perceptions and interpretations of my decision-making but on this day, it really seemed to be important to me. Around 3pm, I asked the head nurse if she could order me an epidural. I was beyond exhausted, and I was very concerned about the little dilation progress I had made. I truly thought I'd be in labor for days and that when the time came around to push, I'd be too tired and weak to push productively. When I really thought about that being my reality and possibly having to go into surgery because I was inhibited to effectively squeeze her out, that's when I signed off with a clear conscience and decided it would be smart and totally OKAY to get an epidural. I wanted to deliver Sophie vaginally more than anything, and if I needed a little support at this stage in labor, I was going to go for it.
The epidural took at least 45 minutes to arrive, if I am remember correctly. I told myself to NOT look at that damn needle. I had seen it before, and I knew what looking at it was capable of doing to my mental state. I needed to stay as level-headed as possible so I made the conscious decision to never peek around during the administration process. After they were done giving me the epidural, I felt pretty darn relaxed, but I will say this: I DID NOT FALL ASLEEP. I was able to lay down on my side and close my eyes for a minute or two at a time, but I did not actually fall into any stages of sleep... and that's okay. What I will say though is that I was all of a sudden VERY concerned about everyone else around me. I kept asking Tim if he would please go curl up on the couch to take a power nap. When he did fall asleep, I asked my mom to go cover him with a hospital blanket. My mom was like: "Can't you worry about yourself? Why are you so sweet during labor? This is not normal." At one point, I even made a declaration of appreciation to all of the nurses that were coming in and out of the room: "Thank you for all of your hard work and helping me through this all today!" They were all laughing *at* me and with me, and to this day, I'm not sure if they gave me an epidural or ecstasy. Oh well.
While I had the epidural, I did experience numbness in my right leg. I wasn't able to move it up and down or around on the hospital bed without using my arms to lift it. I was told this was normal, but that didn't change the fact I was now nervous about what pushing was going to be like since I couldn't feel this part of my body. A few cervical exams later, I had been stuck at about 6m for a few hours. My doctor (who I can confidently reveal was Dr. Cap out of Encinitas) actually recommended a low dosage of pitocin. I wasn't thrilled about this at the time, but I trusted him whole-heartedly. He actually specialized in and thrived directing unassisted and unmedicated births, so I knew he really had my best interest in mind and wouldn't have given the recommendation unless he truly believed that was our best bet. After the pitocin kicked in, I had reached 8cm before 8pm and by the time 8pm hit, I was over 9cm and it was about time to push. When Dr. Cap came back in for my last vaginal exam, that was when my water broke. He was checking my cervical dilation and my bag of waters broke while his fingers were inside of me... whoops! Now, it was time to push!
This was the most enthralling, exciting and terrifying part of labor. Although the entire pushing part only lasted about 90 minutes, it felt like a never ending whirlwind of defeat a lot of the time. I cannot speak highly enough of my OBGYN though. Never did he make me feel alarmed or terrified. He coached me through EVERY single contraction and the 3, 10-second long back to back pushes I'd do through each one. If it weren't for his guidance and having Tim right smack dab next to me, cheek to cheek, I don't think I would have made it through labor and delivery. Thats how supportive my husband is. He never once left my side, and he never took a break or let doubt creep in. If he had doubts or concerns, he certainly didn't let them show and for me, and he is my hero for it *among other reasons.* Tim had made plans to catch the baby and discussed these plans with Dr. Cap who was thrilled by his request. Here's how things unraveled during the pushing stage...
Since my doctor has his own private practice, he can guarantee being there for the delivery of your baby. There weren't any other patients of his in labor that evening, so I had him all to myself for those 90 minutes. When he came in and told me it was time to push, he gave me the firm suggestion of laying on my side with one leg up in the air (making an L, if you will) and then bending my knee and bringing my leg back. This was really the only position I could comfortably get into since one of my legs was still numb, and I was unable to move around on it... I was laying on my live leg with my dead leg being held up for me in the air. I could barely feel my contractions coming on, so the doctor would give me a bit of a countdown when it was time for me to push. He explained to me that when he gave me the go ahead, I'd breathe in as deeply as possible and push through my abdomen down and out as hard as I could for 10 seconds. As soon as those 10 seconds were up, I'd take another really deep breath right away and push for another 10 seconds, followed by another 10 seconds. About halfway through pushing, it was explained to me that NICU had to be in the room on standby because there was a generous amount of meconium (the first feces of a newborn) that had come out inside of me, and there was a serious danger of this blocking Sophie's airwaves. Even while this was going on, my doctor and everyone around me kept a very calm demeanor when explaining things to me, and I didn't feel an overwhelming sense of panic. I was however worried that I seemed to be pushing and pushing without making any progress.
It was SO difficult being able to effectively push when I could not feel the contractions or one of my legs. I wanted so badly to switch positions so I could maybe make progress another way, but my dead leg was completely handicapping me and disabling me from doing so. After over an hour of pushing, Dr. Cap let me know that Sophie's heart rate was dipping on and off, and he didn't want her to be stuck in there for much longer. She was behind my pubic bone, stuck, and I could not get her out in that position. I felt so freaking defeated at that very moment... when he told me she was stuck. I remember thinking to myself that I was so physically strong... why was this happening to me? Why couldn't I just push my baby girl out? I had spent 9 months mentally and physically preparing for these moments. I did all of the kegels and pelvic floor exercises, I went to continuous chiropractic and acupuncture care, watched all of the videos and read all of the books... and Sophie girl was stuck- how could it be?
My moments of defeat and panic were short-lived. I had my mom and Tim right next to me, massaging my neck and patting my head, stroking through my wet and sweaty hair. Taryn, our doula was cheering me on at my feet, and she kept smiling at me trying to show me how much she believed in me through her facial expressions. After the doctor let me know she had been stuck behind my pubic bone for an hour and that she really needed to come out sooner rather than later, he gave me two options. He mentioned the use of a vacuum should these two options not end up panning out, but he never uttered a word about going into surgery and for that, I am forever thankful. I think if he had mentioned a cesarian section, I would have been absolutely petrified. The two options he gave me were: 1) He could go in there with forceps at that moment and get her out that way or 2) We could turn off the machine that was administering the epidural and see if after some time, I'd regain feeling back in my dead leg and be able to switch positions. I picked #2... I didn't even hesitate or pause to think for more than a moment. I don't remember if I quickly turned to Tim eager to see a nod of approval or not, but I know the result would have been the same.
Within minutes of turning off the epidural, I did regain feeling back in my leg, and I immediately rolled over onto my back. It was as if primal instinct immediately kicked in once I was on my back because I remember grabbing both of my knees with my hands and pulling my legs back as far as I could. My doctor and the nurses were cheering for me at this point, and I was instructed to start again with my (3) 10-second strong pushes. After the first set of pushes, I could tell that everyone around me was seriously excited. Dr. Cap said: "I can see her head, she's right there Monica!" He motioned for Tim to come over to him, and it was at this very moment that I became confident for the first time during the process. I knew this meant that we'd meet her soon because he wanted Tim nearby as it was soon going to be time for him to catch her!
The next set of 3 pushes, I was able to get her head completely out as well as her shoulders. During my third set of pushes, Tim was instructed to hold onto her shoulders and more or less scoop her down and out of my vaginal canal. I was overcome with so much emotion when I was able to see this happening. Because of the position I was in, I had the perfect view of Tim doing all of this, and I don't think I have ever felt as much love for him as I did in that very moment. My husband had just touched our daughter for the very first time and was guiding her out of my body and into the world. How lucky was I? To know him and to have him? These were tangible feelings that I think I was sorting through for a split second as Tim brought her out and up onto my chest immediately.
After she was put on my chest, I have to say it's a bit of a blur. Everything was happening so quickly yet moving so slowly somehow simultaneously. I know that sounds like it doesn't make sense, but that is truly how it felt. How could someone so lovely and so pure now be mine? How could this little angel that I only dreamt of being real now really be part of my world? She was real, and she was breathing, and she was laying on my chest. Tim and I kept looking at her, in total disarray with all of the tears and looking back at each other. Here she was: Sophie Galina Le. She was born at 9:31pm on July 12, 2018. She was 19 1/2 inches long and 6 lbs, 8 ounces. She was just so perfect and absolutely everything to us immediately from that moment on.
Sophie was perfectly healthy and to this day, there is not one decision I made during labor and delivery that I regret or wish I could edit or change somehow. I was so dead set on having an unmedicated vaginal birth and every intention I had was followed through to the best of my ability. Unexpected circumstances came to be, and I dealt with them by taking the time to make an informed decision. I believe that I would not have had the stamina to make it through 28 hours of labor if it weren't for the epidural I received. If it weren't for the pitocin, my labor could have been even longer, and maybe the epidural wouldn't have gotten me where I needed to be. For every decision that I made, I wanted to know the benefits, risks and alternatives. I also decided to queue in my intuition and ask myself what would happen if I took a little more time to decide or even did nothing? Ultimately, I put a lot of trust into my doctor and my very close loved ones around me. There are many details about my labor and delivery that I am choosing not to expand upon or include, but that does not mean they are not important. My sister, who is also my best friend was there while I was pushing, but she was kept in the linen closet so she could cheer me on without seeing me in the trenches. She let me know shed'd probably pass out if she saw anything. My mother and doula were incredibly helpful and supportive during the process, but Tim was the person who was emotionally and physically closest to me. That's why I expanded upon his role so much. Anyway, this is our story, and I can't wait to chat more about it in the future. We love you to the moon, Sophie G.
Photos to follow...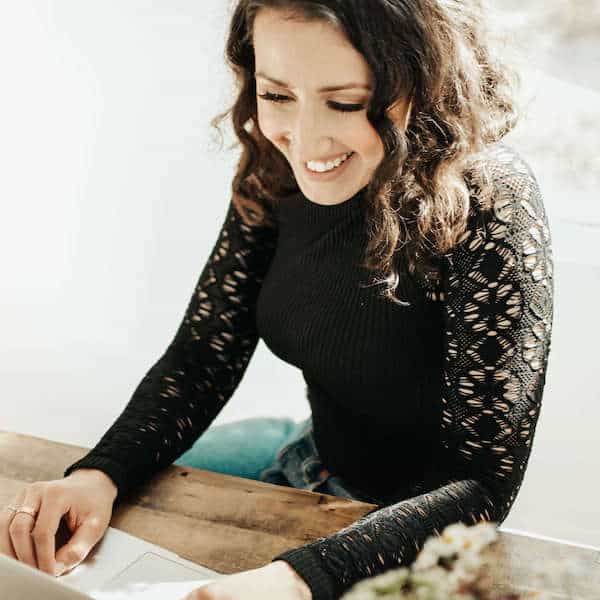 Hi! I'm Monica – recipe developer, matcha addict and lover of all things chocolate, kombucha and any & all puns. I am also the blogger, real food lover, & bonafide hustler behind the blog 'The Movement Menu.' I'm so excited to welcome you to my happy space, where my appreciation of creative recipes and healthy & mindful eats come together to inspire you to live a healthy, balanced life.