I've included the top paleo pumpkin desserts from around the web! I'm sharing everything pumpkin and delicious, ranging from some classic paleo pumpkin pie recipes to pumpkin cookies and muffins.
These paleo pumpkin desserts are all healthy and easy to make, too!
You'll be cozying up with the warm flavors of Fall that seep through each and every one of these recipes.
Paleo Pumpkin Cashew Butter Cookies
Recipe by The Movement Menu
Soft and gooey with a bit of warm fall spices like pumpkin pie spice, ground cinnamon and cloves. They can also be made vegan and taste delicious straight out of the freezer, too. Yum! These are one of the easiest to make and best paleo pumpkin desserts!
GET RECIPE
Pumpkin Spice Fudge
Recipe by Bakerita
This Pumpkin Spice Fudge is an easy-to-make, no-cooking-necessary treat that melts in your mouth and tastes like fall! With just five ingredients, this homemade fudge couldn't be easier to make.

Paleo Pumpkin Bars
Recipe by What Molly Made
Okay, so imagine pumpkin pie but in the form of a bar...! Each bite you take, you'll be feeling like you bit off a little bit of Fall. Do you see this gorgeous, light and fluffy frosting? It's maple, and it will leave you drooling all over yourself. If you're looking for a chance from pumpkin pie this Thanksgiving or anytime this Fall, be sure to give these paleo pumpkin bars a try.
No Bake Easy Vegan Pumpkin Cheesecake
Recipe by The Movement Menu
No bake easy vegan pumpkin cheesecake is coming to the rescue this Fall season! This easy and delicious cheesecake has the most delicious macadamia and pecan based crust, with a creamy pumpkin cashew center and the most decadent vegan caramel sauce on top. Get ready for serious noms!
Paleo Pumpkin Chocolate Chip Cookies
Recipe by Paleo Gluten Free
These soft and sweet pumpkin chocolate chip cookies will definitely give your taste buds a run for their money. They're full of real spices and decadent chocolate chips. The inside of the cookies is warm and soft, while the outside has a crunch! Don't be surprised if you find yourself dashing to the cupboard for seconds! Why can't all Paleo Pumpkin Desserts look this gorgeous? Wow!
Paleo Pumpkin Pie
Recipe by Bakerita
Although this is probably the most claffic paleo pumpkin dessert we all know about, this recipe for it really makes it shine above the rest. Not to mention, I think it may be healthy enough to eat for breakfast. The pumpkin center is full of coconut milk and almond butter, which makes for a luscious treat. The maple syrup in the recipe helps bring out all of the flavors from the Fall spices- yum! I know this pie will be making its way into my oven very soon.
Paleo Pumpkin and Carrot Muffins
Recipe by Nom Nom Paleo
Paleo pumpkin AND carrot muffins? It's like these are the best of two worlds. In fact, these muffins can be eaten as part of your breakfast, a snack or gobbled up for dessert- you choose! The muffins are just the right amount of sweet, while packing a kick with the exotic spices that have been added to the mix! Oh, and I have a bonus for you: they freeze wonderfully!
Gluten Free Vegan Pumpkin Pie
Recipe by The Movement Menu
FINALLY! A recipe for gluten free vegan pumpkin pie that is going to seriously spice up your life! This pumpkin pie is both vegan and paleo, with an incredibly flaky crust & delicious pumpkin filling. It's the absolute perfect addition to your table this holiday season!
Pumpkin Chocolate Chip Bread
Recipe by Savory Lotus
We can't have a proper paleo pumpkin desserts roundup without pumpkin chocolate bread! This gluten, grain and dairy free pumpkin chocolate chip bread is pulling out all the stops. In fact, you can remove the chocolate chips and enjoy a slice of this bread for breakfast. But hey, there's no harm incorporating chocolate into your breakfast, is there? I'll let you decide!
Paleo Pumpkin Cake with Maple Frosting
Recipe by Paleo Gluten Free
Well, would ya look at this easy-to-make pumpkin cake? It rhymes, so it's bound to be fabulous! Oh, and it's topped off with a creamy, maple frosting. The frosting is made without refined sugar or dairy = winning! The light and airy pumpkin cake is w0nderfully spiced with all the fall flavors. The combination of the cake + delightful frosting make for the most perfect Fall dessert.
Paleo Chocolate Pumpkin Pie
Recipe by The Almond Eater
Two of my absolute favorite ingredients have morphed into one pie? Yes please, sign me up! I had never thought about adding chocolate into pumpkin pie until I stumbled across this gem of a recipe. The pie is smooth and creamy like any traditional pumpkin pie would be. However, it rises above the rest with that chocolate swirl. What's better than pumpkin? Chocolate pumpkin, of course!
Chocolate Pumpkin Spice Cups
Recipe by Bakerita
These Chocolate Pumpkin Spice Cups are a gooey, pumpkin spiced twist on the more traditional chocolate cups you know and love. You're going to go nuts for the spiced, caramel-like filling in these gluten free, paleo, and vegan pumpkin spice cups.
Paleo Pumpkin Caramel Pecan Fudge Bars
Recipe by Paleo Running Momma
Okay, so let's start off with the fact that the base of these paleo pumpkin caramel pecan fudge bars is a vanilla cookie crust! The cookie crust is topped off with a no-bake caramel fudge and then layered with some crushed pecans. This sounds like one of the most heavenly triple threats I've ever heard of. You may want to make a couple batches because these are seriously addicting.
Easy Paleo Pumpkin Bread
Recipe by The Movement Menu
This easy paleo pumpkin bread is cashew based which gives it a very warm and soft nutty flavor. It's absolutely heavenly and moist, too! Every year, when October rolls around, I wake up in the morning hoping to see leaves that have just changed colors from green to brown on our lawn. Since we live in Southern California, in the desert not to mention, that does not happen. The best I can do to honor the Fall season is make one of my favorite paleo pumpkin desserts of all time - pumpkin bread!
Paleo Pumpkin Pie
Recipe by My Natural Family
What I love about this pie is the simplicity. The crust is made with just 4 ingredients, while the filling only requires 6. Look how densely delicious and firm the filling looks, which is complemented by the fluffy coconut cream on top! If you bring this paleo pumpkin pie to your next gathering, I can assure you the guests will go crazy and wonder how this pie could possibly be paleo. Mmm!
Paleo Pumpkin Chocolate Chip Cookies
Recipe by Paleo Running Momma
Okay, when pumpkin and chocolate come together in the form of a cookie, it's an absolute must-have for me. These paleo pumpkin chocolate chip cookies are a total no brainer, as they're soft, chewy and all kinds of decadent. The cookies will keep very well in the refrigerator and make for a great after school snack for your kids... or you!
Pumpkin Blondies (Vegan + Paleo)
Recipe by Food Faith Fitness
Pumpkin Blondies that are not only paleo but vegan as well?! Yes, please. The base of the blondies is delicious almond butter, and they're sweetened with dreamy maple syrup. Can you believe each blondie is only 107 calories? What on earth?! The recipes doesn't call for any type of oil which is pretty much unheard of in the paleo baking sphere- I'm impressed!
We all know how delicious chocolate candy cups are, but these paleo pumpkin pie caramel cups may have a (more than slight) edge on the traditional treat. They are completely decadent and are filled with an ooey-gooey pumpkin pie spice caramel filling- oh my gosh! Can you believe these cups are also vegan and nut free? It looks like all bases are covered here- nothing should be stopping you from trying them.
I absolutely cannot wait for you to try some of these paleo pumpkin desserts and bring some joy to your gathering this year!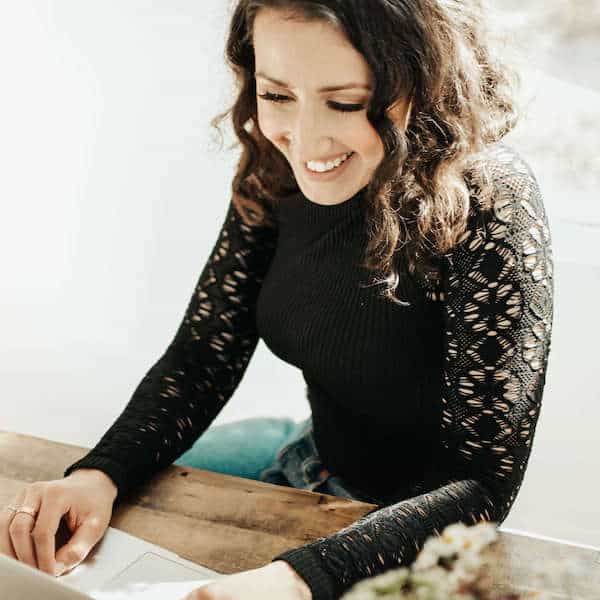 Hi! I'm Monica – recipe developer, matcha addict and lover of all things chocolate, kombucha and any & all puns. I am also the blogger, real food lover, & bonafide hustler behind the blog 'The Movement Menu.' I'm so excited to welcome you to my happy space, where my appreciation of creative recipes and healthy & mindful eats come together to inspire you to live a healthy, balanced life.