Why yes, I made a cast iron crustless quiche. Say that ten times, real fast I dare ya. I'm absolutely obsessed with my Lodge: cast iron skillet. Like a fine wine, it just gets better with age. Oh, and I can drop it on the ground, and nothing will happen to it. However, I may do some damage to the tile flooring. That's besides the point though. This skillet is one of the greatest kitchen gadgets I have. I can throw it almost anywhere (yep, including the floor) - inside the oven, on top of the stove, etc. The only place I can't put it is into the dishwasher. It also has two handles for heavy lifting, which you will be doing constantly, since it is 8 pounds on its own.
Aside from the love affair I have been having with Lodge, I have been making plenty of breakfast dishes. I'm talking eggs galore here. Ever since diving deep into Eat the Yolks, thanks to Liz Wolfe, I have been eating even more of them. I have been adding yolks to my vegetables, ice cream recipes, and all things breakfast. That's how I came up with the idea to throw the cast iron into my oven, with some eggs in it. I've always been a huge quiche lover. My mom used to make a few different recipes using smoked salmon, crab, assorted vegetables, etc. The crust was always killer, too. I mean this in the best way possible. The crush was always slam dunk delicious, but I don't eat that anymore. You could make this with a delicious almond pie crust, but I wanted to go crustless. That way, I can pair it with some fruit on the side or grass-fed yogurt.
This may look like a bit of a hodgepodge, but I can assure you it is a delicious one.
Here is the beauty before I sliced into it. No, it isn't very thick, but that's the way I wanted it. You could always add more eggs if you want it to be thicker or create that crust I was talking about. Either way, slice up your life (every boy, every girl!) Please tell me somebody got that Spice Girls reference...
Cast Iron Crustless Quiche
This is a quiche without borders, made in a cast-iron skillet for healthy Paleo enthusiasts everywhere. The perfect recipe for brunch or a light lunch!
Print Recipe
Pin Recipe
Rate Recipe
Ingredients
12

eggs

scrambled

2

tablespoons

coconut oil

melted, or grass-fed butter/Ghee

4-6

green chard leaves

chopped

5

strips

bacon

cut in half

2

cups

crimini mushrooms

diced

2

red bell peppers

diced

1

bunch

asparagus

trimmed and chopped

1

teaspoon

paprika

1

teaspoon

sea salt

1

teaspoon

white pepper

1 1/2

teaspoons

garlic powder

additional sea salt and pepper

to taste
Instructions
Preheat the oven to 375 degrees Fahrenheit.

Pour the melted oil or fat into the cast iron pan.

Cover the base of the pan with the mushrooms and bell peppers. Then, pour the scrambled eggs over the vegetables.

Add all of the spices and salt/pepper.

Layer the chopped green chard over the top.

Place in the oven uncovered. After 15 minutes, remove the pan from the oven. Now, lightly press the bacon strips into the top of the quiche.

Place the quiche back into the oven. Cook until the edges look golden brown. This could take anywhere from 30-45 minutes, in my experience.
Notes
If you can eat dairy, I would totally add in some grass-fed or raw cheese to the mix.
Nutrition
Calories:
323
kcal
|
Carbohydrates:
13
g
|
Protein:
22
g
|
Fat:
21
g
|
Saturated Fat:
11
g
|
Cholesterol:
494
mg
|
Sodium:
869
mg
|
Potassium:
805
mg
|
Fiber:
5
g
|
Sugar:
6
g
|
Calcium:
121
mg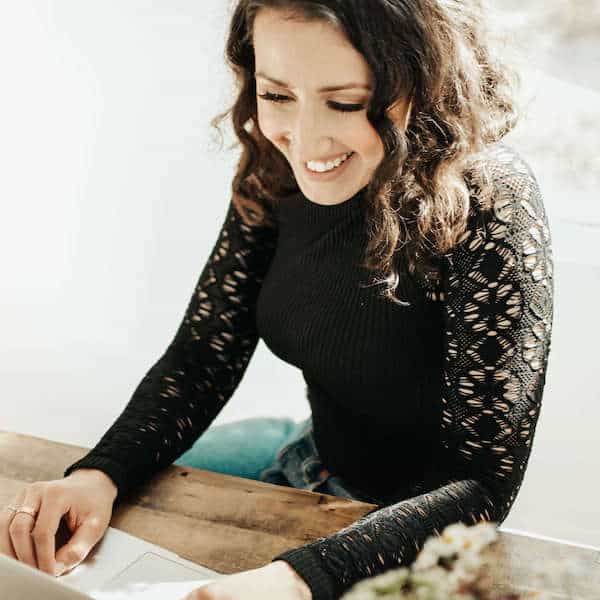 Hi! I'm Monica – recipe developer, matcha addict and lover of all things chocolate, kombucha and any & all puns. I am also the blogger, real food lover, & bonafide hustler behind the blog 'The Movement Menu.' I'm so excited to welcome you to my happy space, where my appreciation of creative recipes and healthy & mindful eats come together to inspire you to live a healthy, balanced life.