[vc_row][vc_column][vc_column_text]Chia pudding is probably the easiest and most delicious breakfast food / snack ever!
I have been making different flavors of chia pudding for years. I have no idea why it has taken me this long to post a recipe for one of my favorites! What do I love about chia pudding? Well, there are long list of things that I love but to summarize and save you some serious agony, I'll only list a few:
It is quick and easy to prepare
High in Omega-3 fatty acids
Deliver a massive amount of nutrients, i.e. fiber, protein, manganese, magnesium, etc.
Full of antioxidants
After chia seeds have been soaked in liquid for a few hours, they develop a gelatinous coating and expand in size. Now, let me come forward by saying that chia seeds are definitely one of the trendy "superfoods" being marketed to the public right now. However, they are one of the few superfoods I stand by and can back up their powerful effects from many years of consumption.
What's awesome about chia pudding is it can be eaten as a snack, for breakfast or as a dessert. Wouldn't it be cool to brag to your friends and family about all of the nutrients you are getting from that delicious dessert pudding you are eating?
I thought so, which is why I made an Apple Cinnamon version of my favorite chia pudding. You can find chia seeds at most grocery stores and markets now, but Amazon has a great deal for a 2-pound bag right here.
Oh, and to boot, chia seeds can be used as an egg replacement in many baking recipes because of their ability to absorb liquid and fat. No, I am not a paid representative of the Chia Seed Marketing Train, but I am passionate about their nutrient density and many health benefits. Enjoy this recipe and share it with those you love, especially those who tend to be in a time crunch each morning to enjoy breakfast!
Apple Cinnamon Chia Pudding
This fall-themed Apple Cinnamon Chia pudding tastes a bit like apple pie and is probably the easiest and most delicious breakfast food/snack ever!
Print Recipe
Pin Recipe
Rate Recipe
Ingredients
1/3

cup

chia seeds

2

cups

dairy-free milk

I used coconut

1

teaspoon

vanilla extract

1

tablespoon

pure maple syrup

2

small apples or 1 large apple

peeled and diced

5

Medjool dates

pitted and diced

1

cinnamon stick

1

star anise

enough water to cover the apple/dates in a small sauce pot
Instructions
Put half of the chia seeds into two glass containers.

Add 1 cup of the milk, 1/2 tablespoon maple syrup, 1/2 teaspoon vanilla extract to each container. Using a fork or spoon, stir the chia seeds and milk together.

Cover with cling film or a lid and place in the refrigerator for at least 4-6 hours (I stored mine overnight.)

When your chia seed mixture has set, put the apples and dates into a small sauce pot, drop in cinnamon stick and star anise and enough water to cover the the apples and dates.

Bring the mixture to a boil and allow to simmer for 2-3 minutes or until the apples pieces become tender. Remove the sauce pot from the stove and allow to cool to room temperature.

Cover the pot and let it chill in the refrigerator.

When you are ready to eat, place the apple and date mixture and all of the syrup that has formed on top of the chia puddings.
Notes
You can garnish with extra cinnamon powder or whatever you'd like. Store in the refrigerator for up to 3 days.
Nutrition
Calories:
496
kcal
|
Carbohydrates:
86
g
|
Protein:
13
g
|
Fat:
14
g
|
Saturated Fat:
1
g
|
Sodium:
125
mg
|
Potassium:
986
mg
|
Fiber:
18
g
|
Sugar:
62
g
|
Calcium:
581
mg
[/vc_column_text][vc_single_image image="6589" img_size="full" el_class="hide"][/vc_column][/vc_row]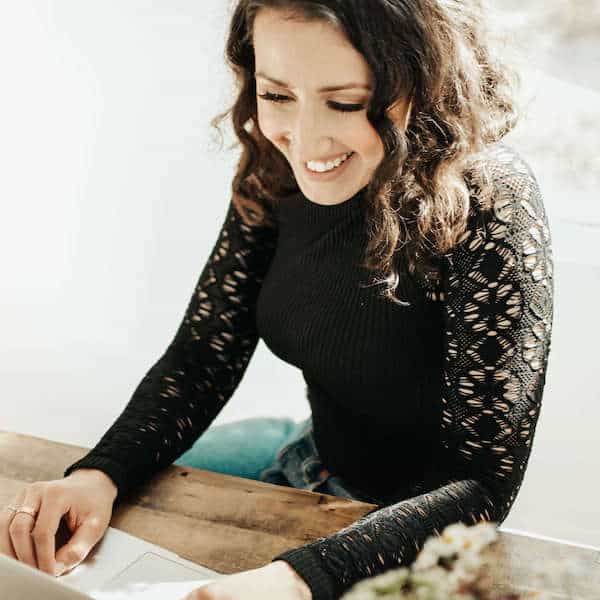 Hi! I'm Monica – recipe developer, matcha addict and lover of all things chocolate, kombucha and any & all puns. I am also the blogger, real food lover, & bonafide hustler behind the blog 'The Movement Menu.' I'm so excited to welcome you to my happy space, where my appreciation of creative recipes and healthy & mindful eats come together to inspire you to live a healthy, balanced life.